Meditation
Mia Jones - Degrassi Wiki. Mia Elizabeth Jones is a fictional character portrayed by Nina Dobrev on the teen drama series Degrassi: The Next Generation.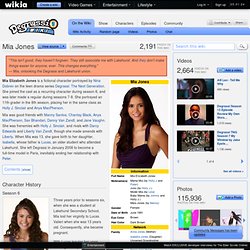 She joined the cast as a recurring character during season 6, and was later made a regular during seasons 7-8. She portrayed an 11th grader in the 8th season, placing her in the same class as Holly J. Sinclair and Anya MacPherson. Mia was good friends with Manny Santos, Chantay Black, Anya MacPherson, Sav Bhandari, Danny Van Zandt, and Jane Vaughn. Kundalini awakening - Self realization.
This Self-realization workshop provides you with a simple, first-time experience of Sahaja Yoga Meditation and Kundalini awakening.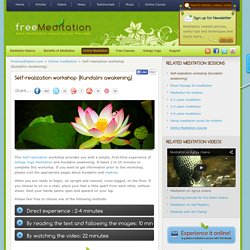 It takes 2 to 25 minutes to complete this workshop. If you want to get information prior to this workshop, please visit the appropriate pages about Kundalini and chakras. When you are ready to begin, sit upright and relaxed, cross-legged, on the floor. If you choose to sit on a chair, place your feet a little apart from each other, without shoes. Rest your hands palms open and upward on your lap. L_17fa4b4ee11447d48656591fea79bb1d - Mindbook. n616125027_1018163_6004 - Mindbook.
---