The Source
The Sun, Auroras & Solar Flares
Guantánamo Bay files - live coverage | World news
8am: This morning the Guardian and others have published a cache of files on Guantánamo Bay detainees, which lift the lid on life inside the controversial prison camp in Cuba. The Guantánamo files reveal... • An 89-year-old Afghan villager was detained at Guantánamo Bay despite suffering from dementia, depression and sickness, while a 14-year-old boy, who had been an innocent kidnap victim, was also imprisoned.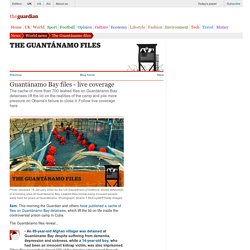 IMF bombshell: Age of America nears end Brett Arends' ROI
By Brett Arends, MarketWatch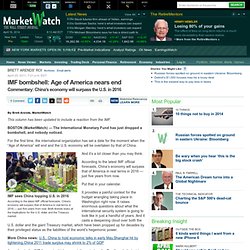 Indigenous Tweets
Bli smartare! - Kropp & Själ
Mind Event – Toward a Science of Consciousness, 1-8 maj, 2011
Tjernobyl och Kärnkraftsbloggen
Genetic Future | Wired Science
I'm interrupting my blog hiatus to discuss direct-to-consumer (or DTC) genetic testing, an issue that has recently become a cause célèbre (at least among the relatively small group of people concerned about it) and that I think deserves wider attention, as it's an early indicator of some of the disruption that will occur around health care in the 21st century. In recent years the cost of sequencing human genomes (i.e., the DNA information that makes you you) has been dropping like a rock.
Maryland says, no DTC genetic testing for you « Frank Hecker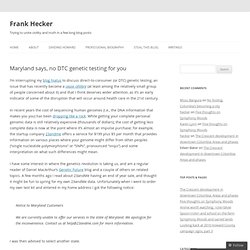 What are the best content curation tools for daily use
Keith Olbermann Details New Show Name and Start Date [VIDEO]
Collaborative Consumption
Energy Tech - Environment