Scoop.it - Selected Content
New Blogging Tool Called Scoop.it Lots of Fun — Zen Copy
by Karen Daniels New "Blogging" Tool – Scoop.it There's a new tool in town called Scoop.it. In essence you pick your topic/title (if available) and then you put in search terms which the system uses – which means as it scans social media streams so the results will only be as good as the terms you put in. You "curate" the posts – keeping or deleting as desired.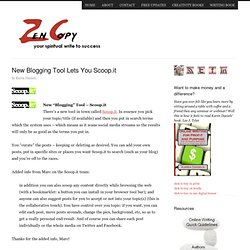 What's going on in the Sigalon Valley
An interesting film about the descendants of the greatest warrior in the history of humanity, Genghis Khan, and how they live in today's modern world. Eight hundred years ago the man called Temujin, better known as Genghis Khan, the king of the universe, managed to create the largest empire ever known in the history of humanity. It all began in the year 1190 when Genghis Khan managed to put together different nomadic tribes of Mongolia in a single powerful army of 200,000 men. This and his undoubted military genius enabled him to conquer vast territories stretching from the Pacific to the heart of Europe, and from Northern Siberia to India, Iran, and Turkey.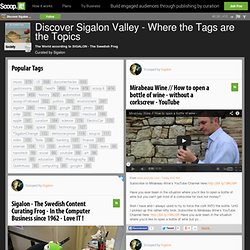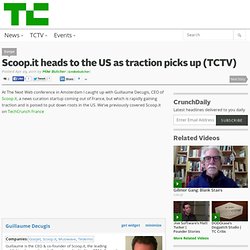 At The Next Web conference in Amsterdam I caught up with Guillaume Decugis, CEO of Scoop.it, a news curation startup coming out of France, but which is rapidly gaining traction and is poised to put down roots in the US. We've previously covered Scoop.it on TechCrunch France Guillaume is the CEO & co-founder of Scoop.it, the leading publishing-by-curation platform. Launched in Nov. 2011, Scoop.it attracted about 100 million unique visitors in two years by enabling people and businesses to efficiently discover, curate and… Learn More
Scoop.it heads to the US as traction picks up (TCTV)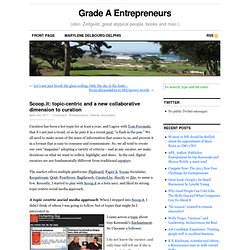 Scoop.it: topic-centric and a new collaborative dimension to curation
Curation has been a hot topic for at least a year, and I agree with Tom Foremski, that it's not just a trend, or as he puts it in a recent post, "a flash in the pan." We all need to make sense of the mass of information that comes to us, and present it in a format that is easy to consume and communicate. So, we all tend to create our own "magazine" adopting a variety of criteria – and as any curator, we make decisions on what we want to collect, highlight, and share. In the end, digital curators are not fundamentally different from traditional curators. The market offers multiple platforms: Flipboard, Paper.li, Yoono Socialzine, Keepstream, Qrait, Pearltrees, Bagtheweb, Curated.by, Storify or Zite, to name a few.
Scoop.it : Curation Made Easy Scoop.it is a French startup, co-founded by the world-traveled and eminently interesting Marc "Fuseki" Rougier. [Fuseki, Marc's twitter handle, stands for the open board of the Japanese board game GO].
Scoop.it : Curation, Publishing and Bookmarking (all in one)
Finding educational resources on the web can be a time-consuming job. Once you find the resource, it must be categorized in some way. Bookmarking is one solution but lately there has been a surge of curation tools.
Magazine-Style Scoop.it Just Might Be the Perfect Curation Tool for Teachers — Tech the Plunge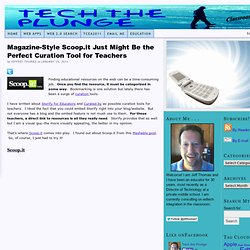 50 Sites Like Scoop.it | Scoop.it Similar Sites
scoop.it sites
One of the most over-hyped concepts of the last year is "curation." Most curation services, with the exception of sites like Tumblr, aren't really ready for the mainstream. Scoop.it, on the other hand, wants to make curation as frictionless as possible and allow anybody to easily create magazine-like pages with curated content in just a few clicks.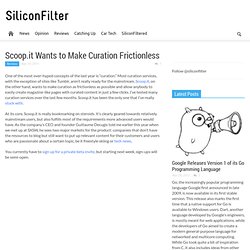 Scoop.it Wants to Make Curation Frictionless — NewsGrange
Excerpt from article by Mashable:"How each story is told is as important as the story itself," begins the promo video for Facebook's new much-hyped Paper app.The app mixes curated news feeds with your Facebook timeline to create a platform that integrates news discovery and sharing into your timeline. With its tiled layout and gesture-based user interface, it feels very similar to Flipboard's suite of apps. We put both apps side by side to see how the two stack up. Here's how they compare: Design: Tiles And Gestures Both use a tiled layout that displays news in a grid.