Saturday 2011-02-05
New iPad details: RFID/NFC add-ons, carbon body, 7" iPad still in works | iLounge Backstage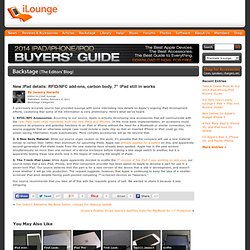 New iPad details: RFID/NFC add-ons, carbon body, 7" iPad still in works A previously accurate source has provided iLounge with some interesting new details on Apple's ongoing iPad development efforts, cautioning that some of the information is very preliminary. Here's what we've heard. 1. RFID/NFC Accessories: According to our source, Apple is actively developing new accessories that will communicate with the near-field radio chips reportedly built into new iPads and iPhones.
'Dating' Site Imports 250,000 Facebook Profiles, Without Permission | Epicenter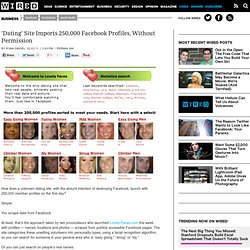 How does a unknown dating site, with the absurd intention of destroying Facebook, launch with 250,000 member profiles on the first day? Simple. You scrape data from Facebook.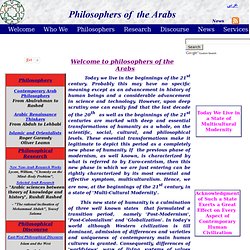 welcome to philosophers of the arabs
Today we live in the beginnings of the 21st century. Probably this may have no specific meaning except as an advancement in history of human beings and a considerable advancement in science and technology. However, upon deep scrutiny one can easily find that the last decade of the 20th as well as the beginnings of the 21st centuries are marked with deep and essential transformations of humanity as a whole, on the scientific, social, cultural, and philosophical levels.