Saturday 2011-01-29
How Did Egypt Kill the Internet? Possibly With a Few Phone Calls - Digits
Probably sick of countless press emails asking for an official stance on the countless controversial hyper-mediated events like WikiLeaks and the Tunisan and Egyptian uprisings now being amplified through Twitter, co-founder Biz Stone and Twitter General Council Alexander Macgillivray have co-written the polemic "The Tweets Must Flow" essentially arguing that freedom of expression is a human right.
Twitter Alludes To WikiLeaks And #Egypt In Call For Freedom Of Expression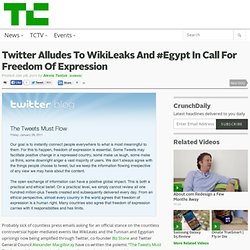 Something To Read
How to Use Facebook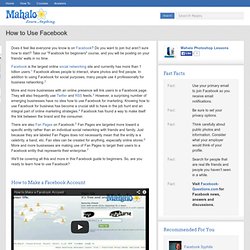 1.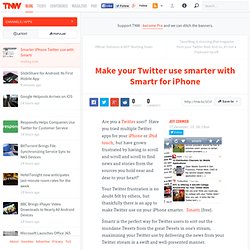 Make your Twitter use smarter with Smartr for iPhone
Are you a Twitter user?
Portal - Full Screen iPhone Browser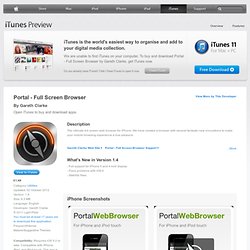 Description
Portal - Full Screen Browser for iPhone, iPod touch and iPad on the iTunes App Store
Tumblr
Tumblr is growing like a weed, but "the last four or five months totally overshadow everything that came before it," founder David Karp tells Chris Dixon in a taping today for TCTV (watch the video above). "We are growing by a quarter billion impressions every week," he revealed. Last week Tumblr did 1.2 billion impressions, or pageviews, and it is adding 250 million every week.
David Karp: "Tumblr Is Growing By A Quarter Billion Impressions Every Week"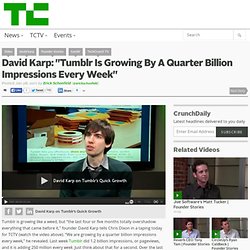 All Electric Bike Makers, Zero Motorcycles, Raise Another $2.4 Million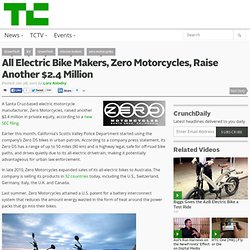 A Santa Cruz-based electric motorcycle manufacturer, Zero Motorcycles, raised another $2.4 million in private equity, according to a new SEC filing.
Sometimes, all it takes is a little spark to set off a major forest fire. That is what seems to have happened with my New Year's Day post on Why We Desperately Need a New (and Better) Google.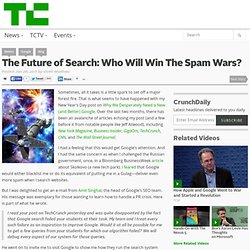 The Future of Search: Who Will Win The Spam Wars?
The playlist bar - YouTube Help