Music All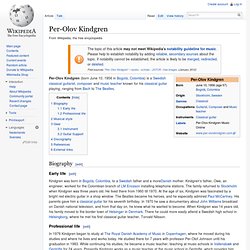 Per-Olov Kindgren (born June 10, 1956 in Bogotá, Colombia) is a Swedish classical guitarist, composer and music teacher known for his classical guitar playing, ranging from Bach to The Beatles.
Per-Olov Kindgren
Swedish guitarist Per-Olov KiNDGREN was born in Bogota, Colombia and came to Sweden when he was 4 years old. He studied for 7 years at the Danish Royal Academy of Music with professor Per-Olof Johnson and graduated with a final diploma in 1983.
per-olov - GuitarTube Channel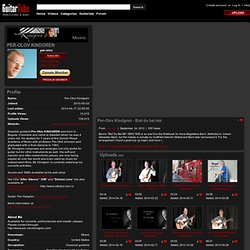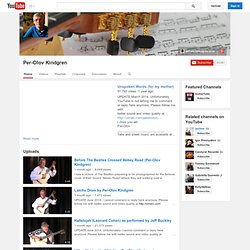 NEW!
AndanteLargo's Channel
Per-Olov Kindgren Classical Guitarist
Spotify
Jazz | JazzReview.com Magazine is your complete guide to Jazz Music on the Web
AccuJazz.com - The future of jazz radio
Swing, jazz and blues - Dance to the music
Online Jazz Music - Live365 Internet Radio - Forever Cool
KJazz 88.1 FM | Listen