IT - Blogs
uFollow is a free web service that helps you keep track of your favorite bloggers and columnists from one place.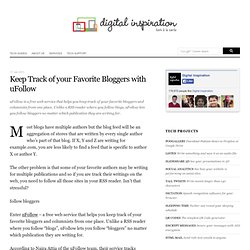 Keep Track of your Favorite Bloggers and Columnists
You only have a couple of websites open on your screen and yet the data activity light of the modem / router is constantly blinking indicating that one or more programs are actively uploading or downloading data from the Internet .
What Programs are Accessing the Internet?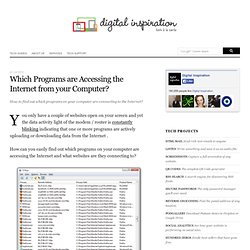 Geekazine.com Network with Your Host: Jeffrey Powers
Dan Bricklin: The personal web site of the co-creator of VisiCalc
Between the Lines
TechBlog | Upgrade your geek with Dwight Silverman | Chron.com - Houston Chronicle
Cranky Geeks
last100
The Digital Edge Blog — Just another WordPress site
SPDY, Google's technology for speeding up Web browsing, is set to advance a step next month with support for the latest version in widely used Web site software called Nginx.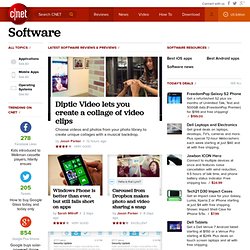 606 Tech Forums