IT - Blogs
17 Jan 2011 uFollow is a free web service that helps you keep track of your favorite bloggers and columnists from one place. Unlike a RSS reader where you follow blogs, uFollow lets you follow bloggers no matter which publication they are writing for. couch mode print story Most blogs have multiple authors but the blog feed will be an aggregation of stores that are written by every single author who's part of that blog.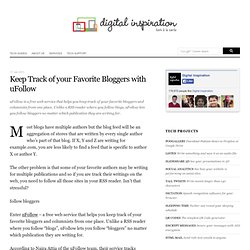 Keep Track of your Favorite Bloggers and Columnists
You only have a couple of websites open on your screen and yet the data activity light of the modem / router is constantly blinking indicating that one or more programs are actively uploading or downloading data from the Internet . How can you easily find out which programs on your computer are accessing the Internet and what websites are they connecting to? Find Which Programs are Connecting to the Internet You have quite a few options.
What Programs are Accessing the Internet?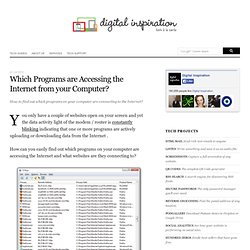 Geekazine.com Network with Your Host: Jeffrey Powers
Lindsey, Mike and Matt Two months ago, I got to hear Tony Hsieh of Zappos talk about his new project – the takeover of Vegas City Center and the revitalization of the 500+ blocks of Freemont street for startups. Since I am here for CES, I had some time to visit the park and learn a little more about his idea. What I didn't expect was open arms and 36 hours of hanging with some new friends.
Dan Bricklin: The personal web site of the co-creator of VisiCalc
Between the Lines
TechBlog | Upgrade your geek with Dwight Silverman | Chron.com - Houston Chronicle
Cranky Geeks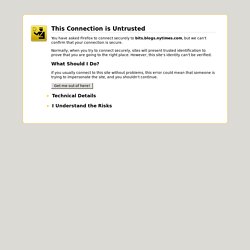 Eric Risberg/Associated PressTom Perkins, a founder of the venture capital firm Kleiner Perkins Caufield & Byers. Simmering tensions between the tech elite and San Francisco activists are coming to a boil. Now a prominent financier has resorted to the ultimate in name-calling. Read more… Joe Raedle/Getty ImagesJustin Bieber, in a black hoodie and sunglasses, emerged from a correctional facility in Miami on Thursday after being charged with driving under the influence, resisting arrest and driving without a valid license. Twitter seems to have reached a turning point, a phase in which its contributors have stopped trying to make the service as useful as possible for the crowd, and are instead trying to distinguish themselves from one another.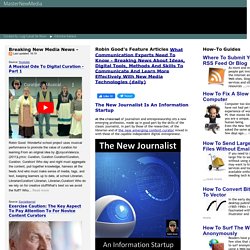 Last updated: 14:19 Source: Vimeo Curate and Publish Searchable Databases with freeDive
This is a guest post by Scott Kupor, managing partner, Andreessen Horowitz. We are holding back the middle class in America. But it's not for the reasons you think, and the culprits are not those most people think of. Rather, the US government has systematically cut the middle class out of the most important wealth creation opportunity for the next 50 years. Through a series of byzantine regulations, the government has made it virtually impossible for working Americans to enjoy the fruits of America's greatest strength: innovation. Over the past decade or so, regulatory changes have reduced the frequency with which the stocks of high-growth companies get offered to the public during their most dramatic phases of growth.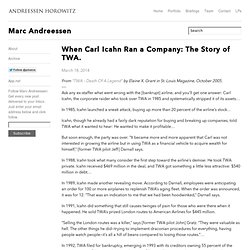 Review: Samsung Galaxy Note I'm not entirely sure who the Samsung Galaxy Note is aimed at, but as somebody who gets to observe from the sidelines, this is one fun, functional and loveable device — although it comes at an out of contract price of around £450-500 upwards, give or take. The biggest talking point of the Galaxy Note is its size: packing a 5.3-inch Super AMOLED display that sports full HD resolution of 1280 x 800p, this thing is BIG for a phone.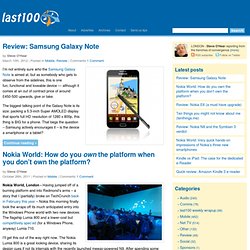 last100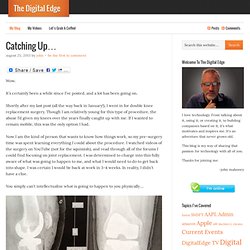 Wow. It's certainly been a while since I've posted, and a lot has been going on. Shortly after my last post (all the way back in January!)
The Digital Edge Blog — Just another WordPress site
SPDY, Google's technology for speeding up Web browsing, is set to advance a step next month with support for the latest version in widely used Web site software called Nginx. Three companies that like Google's approach -- Automattic, MaxCDN, and CloudFlare -- are funding Nginx developers to update its SPDY support to version 3.1, CNET has learned. Under the deal, SPDY 3.1 should arrive in Nginx 1.5 in January, a source familiar with the partnership said.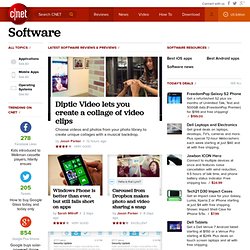 FX投資家は急激にすすむ円高に悩んでいる。東日本大震災後の円高、そして今度はギリシャ国債のデフォルト(債務不履行)危機が深刻化している。世界恐慌の引き金になるのでは、との危惧が強まっており、安定通貨としての円を買う、つまり円高の流れは止まりそうにない。FX投資家が待ち望む円安はいつになったら始まるのか?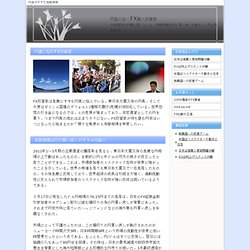 606 Tech Forums
Why trust is the new currency in Age of Context and why Nokia lost it here. In the Age of Context lots of companies will go over the freaky line. What is that line? Where at least some people are uncomfortable with the privacy implications of the service.
photo: GigaOM The Wall Street Journal reports that Twitter is unveiling 15 new ad units, along with an expanded analytics platform for brands. Read more »