Tarot
Tarot Spreads
Best Free Tarot Readings Online
Free Love Tarot
Tarot Spreads and Sample Readings Tarot Spreads July 2009 New Perspective Spread by Diane Wilkes Jan. 2006 The New Year's Revolution Spread by Diane Wilkes
Spreads/Readings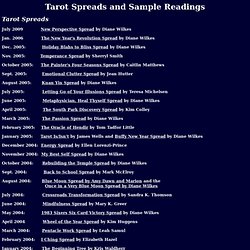 Tarot Readings by Jan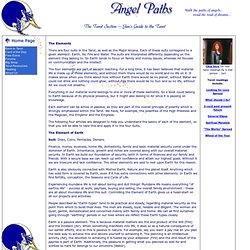 The Elements
The Elements There are four suits in the Tarot, as well as the Major Arcana. Each of these suits correspond to a given element: Earth, Air, Fire and Water. The suits are interpreted differently depending on the element they belong to.
Numerology and the Tarot.
Numerology - The Aces The Aces correspond with the number 1. This is considered to be the beginning of anything - first emanation of an idea, an action, a venture. The number 1 contains raw energy and power. There is, as yet, no form of substance to that energy - it is simply the beginning of anything that follows. 1 is considered esoterically as the point where individuation occurs.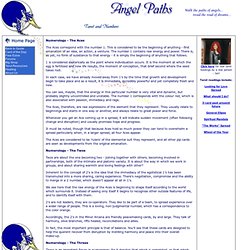 Welcome to Jan's Spreads section of Learning the Tarot . Here we cover the range of spreads available to the tarot reader. If there is anything you would like to know, please mail us or go and have a chat on our forums . We hope you enjoy this section - come back often as more spreads will be appearing frequently. The way you spread the cards is quite important - each spread (whilst having similar types of position) yields differing information. The Celtic Cross (a ten card spread) is quite a good broad based spread, which will give a good deal of info on a specific situation.
Learning the Tarot: Five Card Spread Layout
FAQ Policies Astrology, Psychic & Tarot Readings 512-772-3525 Email Links Sitemap Locally serving Dallas, Houston, San Antonio, Austin and all of Texas. Services natal horoscope charts and reports, weekly transits, relocation, relatinships My tarot readings are designed to assist you in receiving insightful information that will help in making important decisions, provide you clarity when you need it. Identifying issues and give you solutions to give you control over your life.
Professional Tarot Card Reading, Answers and Solutions, Real Tarot Card Reading Online, In person, Email or Skype