food & recipies
Get flash to fully experience Pearltrees
Salty and sweet. Crunchy and melt-in-your-mouth. Peanut butter and chocolate. Dangerous and delicious (you know what I mean). One little bite, so much to experience. Why did I wait so long to give these a try??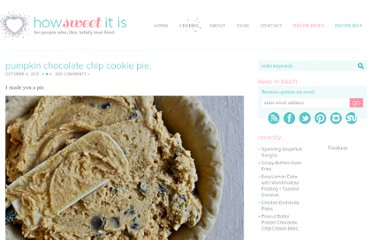 I made you a pie. Well, okay… I made you the filling of a pie. I bought the crust.
I don't drink coca-cola. But I do eat it. Weird.
Now I don't want to over sell this, so I'm going to be conservative and simply say, that these are...