Actueel
RePress proxy to The Pirate Bay is offline Op bevel van de Voorzieningenrechter is de reverse-proxy naar de 'Pirate Bay' op de website van ALL4XS.NET momenteel offline. Het bevel is uitgevaardigd na een procedure die is gestart door Stichting Brein. De webhoster Greenhost heeft op vrijdagmiddag, 6 juli 2012, van de rechtbank Den Haag het bevel ontvangen om de reverse proxy offline te halen en all4xs.net heeft daaraan gehoor gegeven. Deze rechterlijke beschikking heeft plaatsgevonden ex parte, dus zonder wederhoor van de betrokken hoster of aanbieder van de proxy-dienst. Het verbaast Greenhost dat Stichting Brein aan haar verzoek om een concrete auteursrechtelijke inbreuk aan te wijzen op de site, is voorbijgegaan.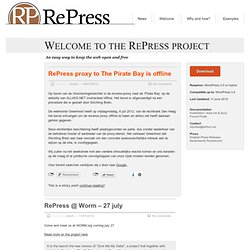 RePress project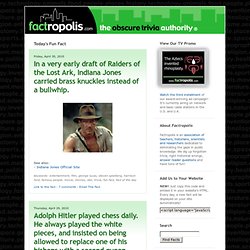 Factropolis
See also:- NOVA: Who killed the Red Baron? keywords: manfred albrecht freiherr von richthofen, military, history, famous people, government, fighter pilot, flying ace, dog fight, luftwaffe, oswald boelcke, pour le mérite, the flying circus, lieutenant wilfrid "wop" may, cedric popkin, australian 24th machine gun company, vickers gun, peanuts, snoopy, la baron rouge, le diable rouge, petit rouge, red knight, der rote kampfflieger, world war i, trivia, funa fact, fact of the day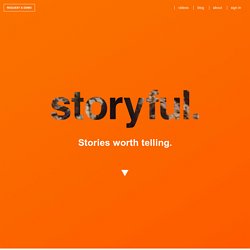 Loaded: 0% Progress: 0% Newswire A new kind of newswire, powered by Storyful's "human algorithm". Verified news videos, alerts and context served into a powerful web dashboard and backed up by editorial services from the world's leading digital news gathering team. Find out more about Newswire
oh, ok. this can't really wait until next year.. (via Code One Magazine's Facebook page) the year has escaped me. I'll be back in 2014. goodwill to all of you. (photo via The Aviation Historian's page on Facebook) we left things back in October with this image, which I found in an old post on Scott Lowther's "The Unwanted Blog"
x planes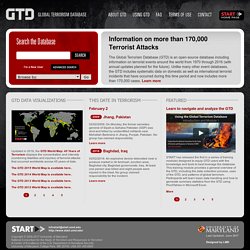 The GTD 2012 WebGL Globe is an interactive geographic visualization, currently in beta, that plots the location and frequency of terrorist attacks worldwide. It was developed by START using the WebGL Globe open platform created by the Google Data Arts Team. The GTD 2012 World Map displays the concentration and intensity (combining fatalities and injuries) of terrorist attacks that occurred worldwide in 2012. The GTD Data Rivers is an interactive visual exploratory tool that allows users to investigate temporal trends in terrorism in the Global Terrorism Database (GTD). The GTD Data Rivers aggregates important variables from the database and visualizes them as a comprehensible stack chart.
Return to "Download Files" Page You are welcome to download the following graphic image of the Tree of Life for non-commercial, educational purposes: Tree of Life (~3,000 species, based on rRNA sequences) (pdf, 368 KB)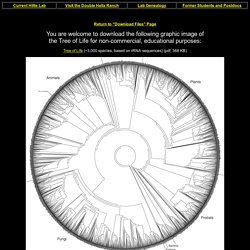 gahetNA
Vivos - Underground Shelter Network for Surviving 2012 and Beyond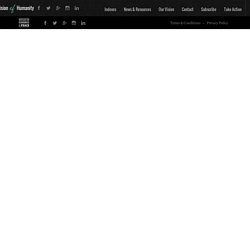 Explore the state of global peace on interactive maps Latest peace news,research and videos Contact us Vision of Humanity is an initiative of the Institute for Economics and Peace (IEP). IEP have offices in New York and Sydney.