Web Annotation
Install ShiftSpace. ShiftSpace is currently dependent on the Firefox web-browser.
It is the best browser out there, if you are not yet using it, now is a good time to start. Go Download Firefox 3.5 (it works best with the latest version) and continue to step 2. The Greasemonkey Firefox plugin is used to run "user scripts" – little Javascript programs that can modify the page. What does SharedCopy do? And a toolbar will appear.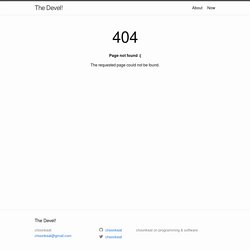 Clicking save will create a "separate copy" of the webpage with its own URL, containing your annotations. on your SharedCopy Homepage. instead. Then you decide who to share the URLs with. Share your notes. Smarter online research - annotate, organize & collaborate on web pages. Your personal Library provides an intuitive and robust system to manage your saved web pages.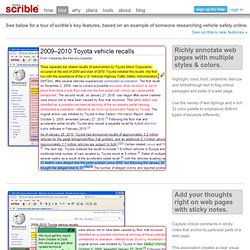 Powerful search functionality enables you to quickly and precisely find just the right items when you need them. The tags you use to organize web pages by topic are presented and managed in a simple interface. Those tags can be easily applied or removed from one or more pages at a time.
---