Business
Why an Optimized Content Strategy is Crucial for Social &Search - Search Engine Watch (#SEW)
Why Google+ is an Inevitable Part of Your Content Marketing Strategy | Copyblogger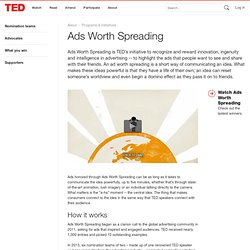 How we choose the Ads Six teams of two – made up of one renowned TED speaker and one rising star from the advertising industry – work together to nominate incredible work across specific categories. Twenty-five leading voices in the ad industry act as Advocates and also make nominations. Learn about judging criteria » What winners receive The final selections are revealed at the TED conference in Long Beach, California, and are featured after talks across TED.com.
The Act Of Creativity In Marketing Has Moved Upstream, Leaving The Media Plan All Wet. - Forbes
Ad Age Advertising Century: Top 100 Advertising Campaigns
The Future of Social and Mass Media: Wilber, Wang, and Weigend Weigh-In
This whole thing started at a playground. True story! While letting my little boy climb on a retired railroad engine – black and shiny and ominous in its stillness – I was struck that when you get up close, you see vast number of levers, dials, valves, and raw equipment required to run such machinery.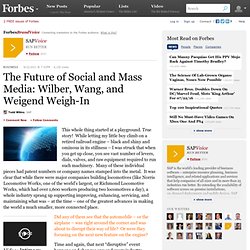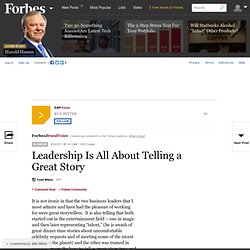 Page 2 of 2 1: Start with the end, work backwards. Where do you want to take people? Start at the end result, the journey starts to fill in itself.
Leadership Is All About Telling a Great Story