Business
Why an Optimized Content Strategy is Crucial for Social &Search - Search Engine Watch (#SEW)
Why Google+ is an Inevitable Part of Your Content Marketing Strategy | Copyblogger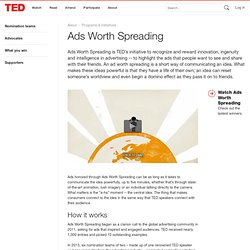 How we choose the Ads Six teams of two – made up of one renowned TED speaker and one rising star from the advertising industry – work together to nominate incredible work across specific categories.
The Act Of Creativity In Marketing Has Moved Upstream, Leaving The Media Plan All Wet. - Forbes
Ad Age Advertising Century: Top 100 Advertising Campaigns
The Future of Social and Mass Media: Wilber, Wang, and Weigend Weigh-In
This whole thing started at a playground. True story! While letting my little boy climb on a retired railroad engine – black and shiny and ominous in its stillness – I was struck that when you get up close, you see vast number of levers, dials, valves, and raw equipment required to run such machinery.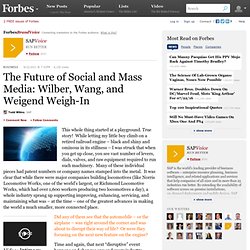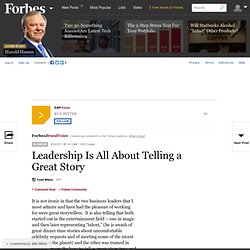 Page 2 of 2
Leadership Is All About Telling a Great Story