IPO
Can Anything Take Down the Facebook Juggernaut? | Epicenter
Illustration: Mister Mourao Sometime in early 2004, as Mark Zuckerberg was furiously coding the first iterations of The Facebook in his Harvard dorm room, the Internet passed what then seemed to be an impressive milestone: 750 million people worldwide had become connected. The exact birthdate of the Internet is difficult to pin down, but it's fair to say that it took at least three decades for the net to reach a population of that size. Today, after just eight years in existence, Facebook now has more than 750 million users all by itself. At that astonishing rate of growth, the company is on track to accomplish much more than just a multibillion-dollar IPO.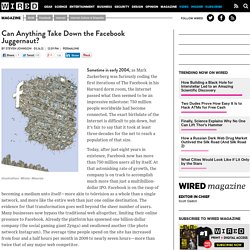 Have you ever wondered what you're worth? I don't mean those bleak moments when you've screwed up and feel like an idiot, or when you've been dumped by somebody and feel fat and unloved. I mean what you're worth in cold, hard cash on the open market. With me, it's mainly all debt; it's a mortgage and an unreasonable number of shoes.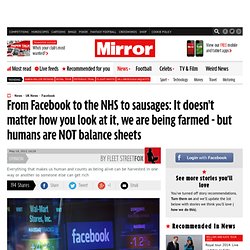 Facebook IPO verdict: It doesn't matter how you look at it, we are being farmed - but humans are NOT balance sheets - Fleet Street Fox
Investors brace for Facebook debut on Wall Street
A strange week should nonetheless end well for Mark Zuckerberg. (Credit: James Martin/CNET) Dear Facebook: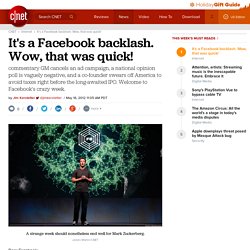 It's a Facebook backlash. Wow, that was quick! | Internet & Media
Shares in the social networking website Facebook made their debut on Friday and did not get the expected bounce. They floated after founder and chief executive Mark Zuckerberg rang the opening bell for the Nasdaq exchange remotely from the company's headquarters in Silicon Valley. It is the third-largest initial public offering of shares in US history behind General Motors and Visa. Valued at over 100 billion dollars – more than 80 billion euros – Facebook is worth more than Deutsche Bank, BMW and Adidas together. The shares finally started trading much later than expected at 17.30 Central European Time, and immediately jumped from $38 to $45 – an 18 percent increased, but within half an hour the enthusiasm seemed to ebb and the price slipped back to $38 before picking up a bit in early afternoon trade. The financial and internet worlds are watching with interest.
Facebook shares lacklustre in early trading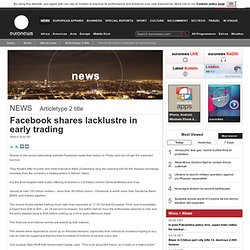 FB now a $100 bn company; investors 'like' Facebook shares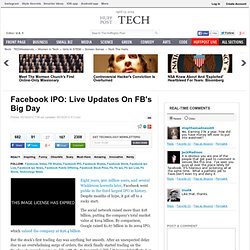 Facebook IPO: Live Updates On FB's Big Day
Share + Facebook has just purchased mobile gifting service Karma. "The service that Karma provides will continue to operate in full force," wrote Karma co-founders Karma Co-founders Lee & Ben. "By combining the incredible passion of our community with Facebook's platform we can delight users in new and meaningful ways. As we say … only good things will follow." More here.
FACEBOOK EMPLOYEES CELEBRATE: This Is What Brand New Millionaires And Billionaires Look Like
The Four Best Listicles About The Facebook IPO