Green Innovation
URBAN ODLING - En serie som gräver på djupet. I Plantagons kontorslokaler på 22:a våningen, med utsikt över hela Stockholm, är en sjätteklass på besök och äter medhavd lunch.
Framtidens växthus byggs på höjden | Idagsidan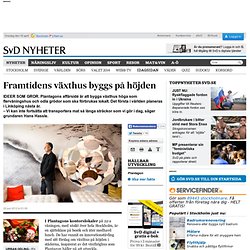 Vertical Farming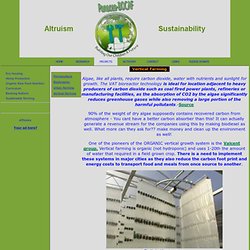 Algae, like all plants, require carbon dioxide, water with nutrients and sunlight for growth.
World's 1st Plantagon Greenhouse for Urban Farming Under Construction (in Sweden)
Agriculture Published on February 13th, 2012 | by Zachary Shahan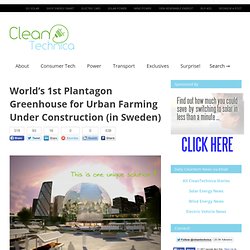 Energy Farms