Green Innovation
URBAN ODLING - En serie som gräver på djupet. I Plantagons kontorslokaler på 22:a våningen, med utsikt över hela Stockholm, är en sjätteklass på besök och äter medhavd lunch.
Framtidens växthus byggs på höjden | Idagsidan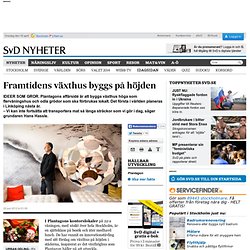 Vertical Farming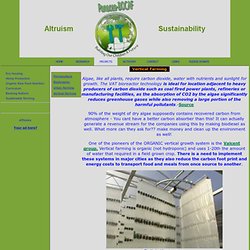 Algae, like all plants, require carbon dioxide, water with nutrients and sunlight for growth.
World's 1st Plantagon Greenhouse for Urban Farming Under Construction (in Sweden)
Here's a pretty cool urban farming solution—a Plantagon greenhouse for urban farming . Construction on the first one broke ground in Sweden last week.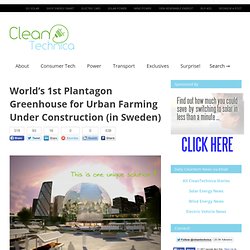 Energy Farms