Home and furniture
Mobili, Cucine moderne, Divani, Camere e Camerette - Arredamento moderno
Une vasque comme une goutte d'eau - En 2012, changez votre lavabo pour une vasque !
Paul Smith World | News, Exhibitions and Collaborations of Paul Smith
7
10presidio_1b%5B1%5D
Mur vegetal d'interieur et d'exterieur et jardin vertical par Vertiss - vertiss
Todas Las actualidades de la paleta Por fecha - Jardin vertical sur un balcon avec une palette
glycine03
veduta-esterna
vous propose de créer et de gérer votre chantier de rénovation,décoration,extension ou agencement intérieur. Notre but: révèler le potentiel de votre espace et trouver pour vous les solutions les mieux adaptées. Particulier et Professionnel Un seul interlocuteur pour imaginer et coordonner votre projet d'aménagement Vous souhaitez changer votre environnement,le rénover ou simplement le rafraîchir, vous emménagez dans un nouveau lieu, vous manquez de temps,de m2,d'idées...
www.projet-deco.fr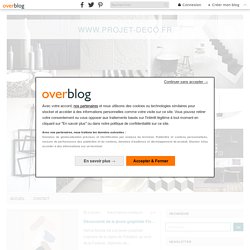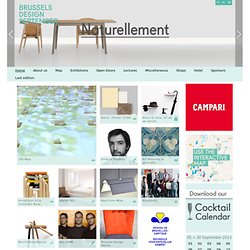 Design September
News Dyson will be a mainpartner of Brussels Design September 2013! Dyson Ltd is a British technology company, founded in 1993 by James Dyson, which designs and manufactures vacuum cleaners, hand dryers, bladeless fans and heaters.
Jeong Ju Lee
Col-Letto Bed with Modern Design from Lago Do you want to have a comfortable bed, and can be made as a favorite place to spend your time relax and unwind? Italian furniture manufacturer Lago have introducing Col-Letto Bed. Col-Letto Bed is a modern bed design, equipped with visual and sound barrier that runs around the mattress. A circle [...] Related Tags: Bed , bed with soft foam , Beds , Col-Letto Bed , comfortable beds , furniture manufacturer , Italian furniture manufacturer , Lago , Mattresses , modern bed design
Italian furniture manufacturer - DECOMODES - Decorating Modern Design Architecture
Donnez à votre mobilier IKEA le style qu'il mérite ! | Bemz
THE WATER MANSIONS OF ISTANBUL: BOGAZICI YALILARI
YALI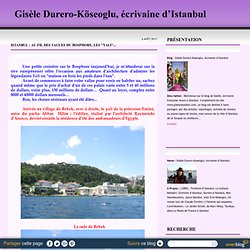 Une petite croisière sur le Bosphore (aujourd'hui, je m'attarderai sur la rive européenne) offre l'occasion aux amateurs d'architecture d'admirer les légendaires Yali ou "maison en bois les pieds dans l'eau". Avant de commencer à faire votre valise pour venir en habiter un, sachez quand même que le prix d'achat d'un de ces palais varie entre 5 et 40 millions de dollars, voire plus, 150 millions de dollars… Quant au loyer, comptez entre 8000 et 40000 dollars mensuels… Bon, les choses sérieuses ayant été dites... Arrivée au village de Bebek, avec à droite, le yali de la princesse Eminé, mère du pacha Abbas Hilim ; l'édifice, réalisé par l'architecte Raymondo d'Aronco, devint ensuite la résidence d'été des ambassadeurs d'Egypte. La rade de Bebek
Istanbul : Au fil des vagues du Bosphore, les "yali"... - Gisèle Durero-Köseoglu, écrivaine d'Istanbul
Roche Bobois - Meubles Design - Canapés design - Roche Bobois - Interior Design - Contemporary Furniture - Mobilier Design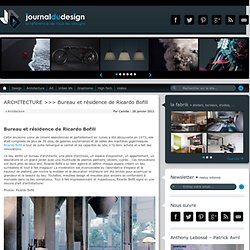 Cette ancienne usine de ciment abandonnée et partiellement en ruines a été découverte en 1973, elle était composée de plus de 30 silos, de galeries souterraines et de salles des machines gigantesques. Ricardo Bofill a tout de suite remarqué le cachet et les capacités du site, il l'a donc acheté et a fait des rénovations.
ARCHITECTURE Bureau et résidence de Ricardo Bofill