Quotes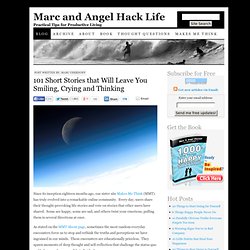 post written by: Marc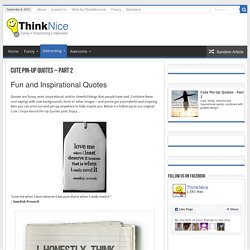 Cute Pin-Up Quotes - Part 2 | Fun Quotes | Famous Quotes& | ThinkNice.com
Quotes are funny, wise, inspirational, and/or cheerful things that people have said. Combine these cool sayings with cute backgrounds, fonts or other images – and you've got a wonderful and inspiring item you can print out and pin-up anywhere to help inspire you. Below is a follow-up to our original Cute / Inspirational Pin-Up Quotes post.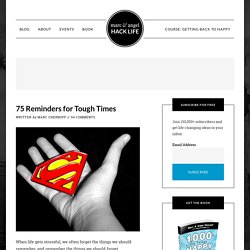 post written by: Marc Email
12:16pm | Jun 20th, 2010 "Love is a temporary madness; it erupts like volcanoes and then subsides. And when it subsides you have to make a decision.
Life Quotes | Cute Quotes