Movies
Get flash to fully experience Pearltrees
I had some spare time, so I fiddled with the trilogy, looking for all the cameos and trivias.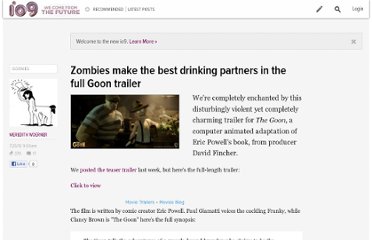 @ Ghede : I am aware of The Goon, it was just that like a lot of comics these days, I wish I had the time to read the ones that truly interest me (being a Metalocalypse fan, I probably will seek out Goon vs.
Tuesday, March 15th, 2011 at 1:00pm Here's the kind of movie promotion I can get behind: Simon Pegg and Nick Frost, stars and co-writers of the sci-fi comedy Paul — opening Friday in the United States! — have teamed with CollegeHumor for this hilarious "Star of the Week" video.