Marine Biology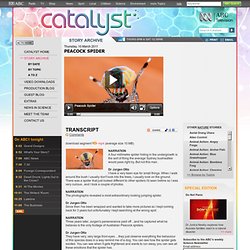 NARRATION A four millimetre spider hiding in the undergrowth is the sort of thing the average Sydney bushwalker would pass right by. But not this man. Dr Jurgen Otto I have a very keen eye for small things.
Catalyst: Peacock Spider - ABC TV Science
"Bloody Hell! That's the biggest leopard seal I've ever seen!" Leopard seals are pretty scary predators, especially if you're a penguin.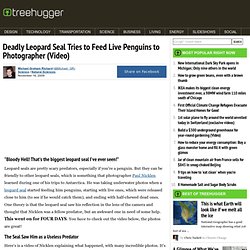 Shapeshifting Octopus, amazing camouflage
How Jellyfish Work"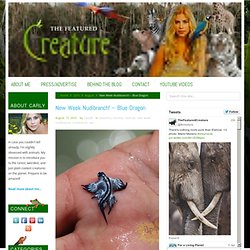 image credit: redbubble.com
New Week Nudibranch! - Blue Dragon
Dolphin play bubble rings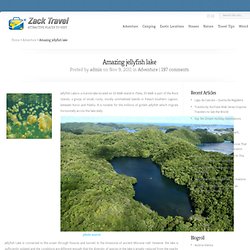 Jellyfish Lake is a marine lake located on Eil Malk island in Palau.