Snacks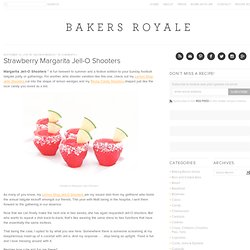 Strawberry Margarita Jell-O Shooters Margarita Jell-O Shooters ~ A fun farewell to summer and a festive edition to your Sunday football tailgate party or gatherings. For another Jello shooter variation like this one, check out my Lemon Drop Jello Shooters cut into the shape of lemon wedges and my Rocky Candy Shooters shaped just like the rock candy you loved as a kid. Strawberry Margarita Jello Shooters As many of you know, my Lemon Drop Jell-O Shooters are my issued dish from my girlfriend who holds the annual tailgate kickoff amongst our friends.
Strawberry Margarita Jell-O Shooters
50 Smoothies : Recipes and Cooking
Sometimes having everything neatly wrapped up all in one place can be a great thing... especially when you have a 50lb bag on your back or just a couple of unhappy campers... ... that's why we can't live without these...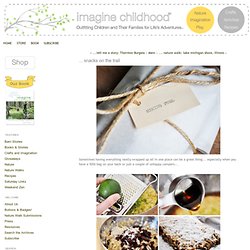 ... snacks on the trail - imaginechildhood.com | Blog