Movies... shows
Muppets Movie 2011 - 'Green with Envy' Official Trailer (HD)‬‏
X-Men First Class : Before Charles Xavier and Erik Lensherr took the names Professor X and Magneto, they were two young men discovering their powers for the first time. Before they were archenemies, they were closest of friends, working together, with other Mutants (some familiar, some new), to stop the greatest threat the world has ever known.
Watch X-Men First Class online - Watch Movies Online, Full Movies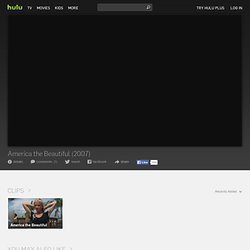 America the Beautiful - Watch the full movie now.
Sorry, currently our video library can only be watched from within the United States Hulu is committed to making its content available worldwide. To do so, we must work through a number of legal and business issues, including obtaining international streaming rights.