iPad Apps and Classroom
Addition
Online Math Games, Logic Games, Science Games, Language Arts Games, and more!
I found this great video over at iPads in Education, and I really love how well it shows the uses of iPads (or tablet computers) in the classroom. You can get some great tips about how to actually utilize the devices in your lessons. Watch how this teacher uses the iPads for so many different subject areas and classroom tasks.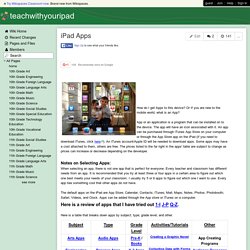 How do I get Apps to this device? Or If you are new to the mobile world, what is an App? App or an application is a program that can be installed on to the device.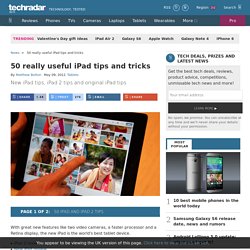 With great new features like two video cameras, a faster processor and a Retina display, the new iPad is the world's best tablet device. It's also fully capable of running the latest version of Apple's iOS operating system and great apps like iMovie and GarageBand. Here we present 50 really useful iPad tips.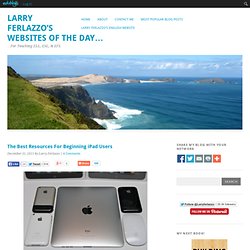 Though I haven't gotten an iPad yet (NOTE: Now I have!)
iPads in Education
32 Interesting Ways to use an iPod Touch in the Classroom