Ce qui me fait rire ou rêver
Strange, Beautiful and Unexpected: Planned Cities Seen From Space | Wired Science. Most planned cities probably aren't designed with the view from space in mind, but some of them create incredible patterns on the landscape that can only be truly appreciated from above.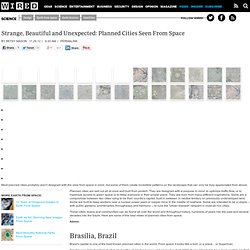 Planned cities are laid out all at once and built from scratch. They are designed with a purpose in mind: to optimize traffic flow, or to maximize access to green space or to keep everyone in their proper place. Les Surgissantes. Silk — Interactive generative art. Inception Explained - An interactive animated infographic. VIRGILIO VILLORESI. Le Samovar - Une Ecole, un Théâtre, pour les Clowns - Stages - Ateliers. Itay Talgam : Du chaos émerge la musique. La question posée par Itay Talgam est : comment une harmonie au sein d'un ensemble de musiciens se crée-t-elle ?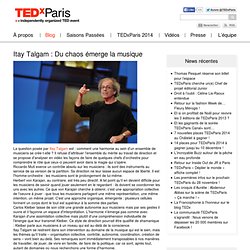 Il refuse d'attribuer l'ensemble du mérite au travail de direction et se propose d'analyser en vidéo les façons de faire de quelques chefs d'orchestre pour comprendre le rôle que ceux-ci peuvent avoir dans la magie qui s'opère. Riccardo Muti exerce un contrôle absolu sur les musiciens : ils sont des instruments au service de sa version de la partition. Galaxy Zoo: Hubble. Spazuk, artiste de la suie, il peint et dessine avec le feu. The Fantastic Flying Books of Mr. Morris Lessmore.
Interactive - Bear 71. Agroglyphes.fr - Liens... - Daniel HARRAN. Ultra Copains. Les histoires interactive - découvre des contes pour enfants intéractifs. Css gallery <ul><li>Cette boutique n&eacute;cessite JavaScript afin de fonctionner correctement.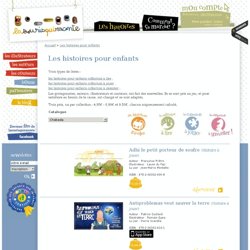 Merci de l'activer dans votre navigateur. Compagnie Rasposo, Cirque - Théatre. Médias : Desproges part en live sur Internet. 身近なひと。。。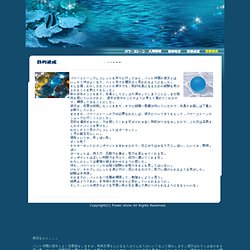 バイト仲間の彼女とよく恋愛話をしますが、将来旦那さんになる人がどんな人がいい? なんて話もします。 彼女はわりとお金のある家に育っていて、結婚相手も親がお見合いを勧めてくるそうです。 どこどこ会社の息子さんみたいな人をね。 Decorah Eagles, Ustream.TV: The Raptor Resource Project brings you the Decorah Eagles from atop their tree at the fish hatchery in Decorah, Iowa. The li. D20 HATCHED WITH A FLOURISH!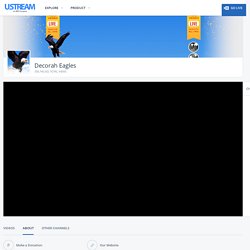 RRP confirmed hatch at 10:42 AM CDT Monday, April 7, 2014 D19 HATCHED OVERNIGHT RRP confirmed hatch at 11:29 PM Thursday, April 3, 2014 D18 HAS ARRIVED!!!!!!!!!!!!!!!! Antipodr - Find the other side of the world! Bonsai Remy Samson : vente de bonsai en ligne. Symphony of Science. Celebrating Working Women: International Women's Day 2011. Google & Int. Woman's day. Dumb American Blonde. Where in Google Earth is Matt? One Minute Puberty. La Lanterne Obscure.
Freezing Music Video Culture. Freezing Music Video Culture. Freezing Music Video Culture. Freezing Music Video Culture. Figurines. The T-Mobile Welcome Back. I Have PSD. Rachelle Ferrell - I can explain (live) David A Smith - Sign Artist. 8-16-10 | Clouds 365 Project - Year 2.
Scale of Universe - Interactive Scale of the Universe Tool. Jean Olivier Hucleux, le film. Christian the Lion. About Christian the Lion is a phenomenally popular video clip from the 1971 Australian documentary Christian, The Lion at World's End featuring a domesticated lion recognizing his owners a year after being successfully integrated into the wild.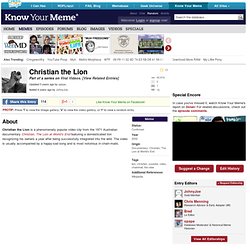 The video is usually accompanied by a happy-sad song and is most notorious in chain-mails. Origin Christian was born in captivity in an Ilfracombe zoo, who gave the cub to a department store. Exposition Monet 2010 - RMN - Grand Palais - Paris. Pendant plus de soixante ans, Claude Monet a peint sans relâche, élaborant une oeuvre qui incarne l'expression la plus pure de l'impressionnisme, pour constituer au début du xx e siècle un des fondements de l'art moderne.

C'est l'ensemble de ce parcours riche et fécond que l'exposition des Galeries nationales réinterroge. Cette exposition monographique est la plus importante manifestation dédiée à l'artiste depuis près de trente ans, lorsque s'était tenue aux Galeries nationales en 1980 une rétrospective en forme d'hommage. Depuis, les recherches sur l'artiste se sont multipliées et ont mis en lumière des aspects moins connus de son oeuvre. Tous les jours de 10h00 à 22h00. Le mardi jusqu'à 14h00. La Borne. Globe Genie - Joe McMichael. RadarVirtuel.com. Étoiles filantes filmées. La Queue de la Souris (A Mouse's Tale) Artistas como Almodóvar, Bardem o Verdú prestan su voz a 15 víctimas del franquismo. "No tuve juicio, ni abogado, ni sentencia, mi familia me sigue buscando".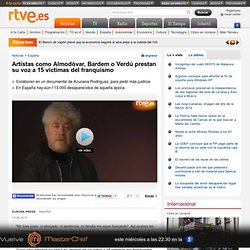 Así acaban las 15 historias de víctimas del franquismo que narran en un documental actores, cineastas y escritores como Pedro Almodóvar, Javier Bardem, Maribel Verdú, Aitana Sánchez-Gijón, Hugo Silva, Juan José Millás, Almudena Grandes o Miguel Ríos. Todos ellos prestan su voz y su imagen en un vídeo a 15 víctimas del franquismo para reivindicar "justicia" y una "autentica política pública en materia de memoria". Page 1 - Le Cochon, le Canard, le Lapin et le Bébé - Webcomics.f. Home of the Twisted Films of PES. SHORTS Black Gold *new* Fresh Guacamole The Deep Western Spaghetti Game Over KaBoom!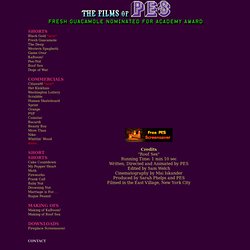 Pee-Nut Roof Sex Dogs of War COMMERCIALS CitizenM *new* Het Klokhuis Washington Lottery Scrabble Human Skateboard Sprint Orange PSP Coinstar Bacardi Beasty Boy More Than Nike Whittlin' Wood more... SHORT SHORTS Cake Countdown My Pepper Heart Moth Fireworks Prank Call Baby Nut Drowning Nut Marriage is For. . . Rogue Peanut MAKING OFS Making of KaBoom!
---