Thai
Pad thai recipe. Recipe: pim's pad thai Did you have as lovely a weekend as I did?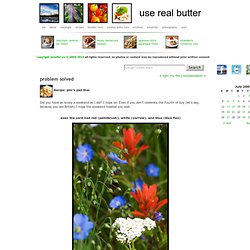 I hope so! Even if you don't celebrate the Fourth of July (let's say, because you are British) I hope the weekend treated you well. even the yard had red (paintbrush), white (yarrow), and blue (blue flax) Ultimate Pad Thai. Thai Recipe Index – Kasma Loha-unchit. Sweet Chili Sauce - Thai Sweet Chili Sauce Recipe. Instead of buying sweet chili sauce, try making this easy recipe!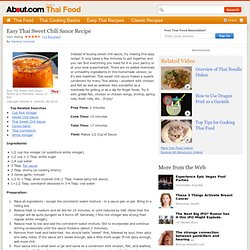 It only takes a few minutes to put together, and you can find everything you need for it in your pantry or at your local supermarket. There are no added chemicals or unhealthy ingredients in this homemade version, so it's also healthier.
---