Dessert
Someone Left The Cake Out In The Rain. Red Velvet Cake in a Jar | The Family Kitchen. What happens when you take the classic flavor of red velvet cake, zap it in the microwave in under two minutes, then serve it layered with nutella and cream cheese frosting in a jar?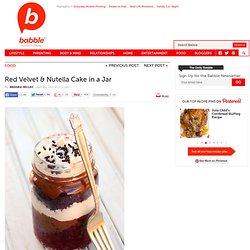 I'd tell you, but since making a batch of such cakes myself, I've been living on a golden cloud while a shirtless Fabio feeds me grapes and escargot. Dreamy, people. Lemon-scented german pancakes | The Moonlight Baker. Over the past 2 years, the only kind of mail I've been getting is – you guessed it – college mail.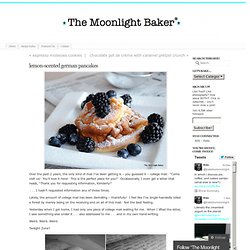 "Come visit us! You'll love it here! This is the perfect place for you!" Occassionally, I even get a letter that reads, "Thank you for requesting information, Kimberly!" Crème Brûlée. Crème Brûlée You make plans and life laughs.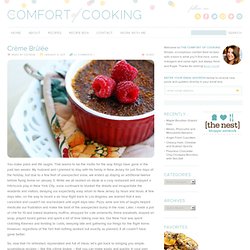 That seems to be the motto for the way things have gone in the past two weeks: My husband and I planned to stay with his family in New Jersey for just five days of the holiday, but due to a few feet of unexpected snow, we ended up staying an additional twelve before flying home on January 3. While we all noshed on steak at a cozy restaurant and enjoyed a Hitchcock play in New York City, snow continued to blanket the streets and incapacitate the residents and visitors, delaying our expectedly easy return to New Jersey by hours and hours. Eatingclub vancouver: Turon (Philippine Banana Spring Roll) TS:Turon, how I love you...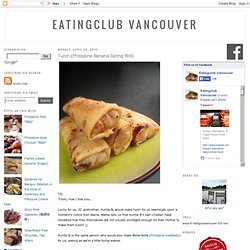 Lucky for us, JS' godmother, Auntie B, would make turon for us seemingly upon a moment's notice from Mama. Mama tells us that Auntie B's own children have remarked that they themselves are not usually privileged enough for their mother to make them turon! ;) Boston cream cake roll | the domestic mama and the village cook. Really…it's not that hard.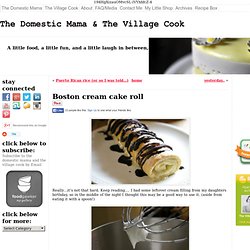 Keep reading…. I had some leftover cream filling from my daughters birthday, so in the middle of the night I thought this may be a good way to use it. Peanut Butter Chocolate Chip Cookies. Based on a from long, long ago, I've been toodling around for quite some time with the concept to get, what is to me, the perfect peanut butter cookie.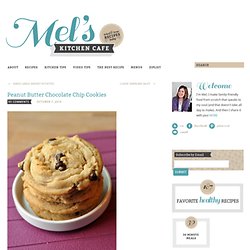 And I finally think I've got it! While I generally like to steal a cookie (or five) warm from the baking sheets, these cookies benefit greatly from cooling to room temperature (and are fantastic out of the freezer especially if you have the patience to let them sit on the counter for about 3 1/2 minutes – pure bliss). After baking and cooling, the texture becomes cakey and soft and they nearly melt in your mouth with their peanut buttery sweetness. I am surprised by how much I love these babies, since I am such a huge fan of my other favorites. My love for them cannot be denied. White chocolate mousse and brandy snap baskets. 10th September 2010 By Susie Photography by Adam White chocolate mousse has always been a firm favourite of mine – I generally make it at Christmas and serve it up with brandy snaps.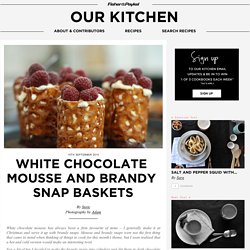 Mousse and brandy snaps were not the first thing that came to mind when thinking of things to cook for this month's theme, but I soon realised that a hot and cold version would make an interesting twist For a bit of fun I decided to make the brandy snaps into cylinders and dip them in dark chocolate so they could hold the mousse and be moved around. I also topped them in fresh raspberries which resulted in my own little sweet woodland of brandy snap trees.
Evil chef mom: chocolate peanut butter pie. How to Make Your Baby Pterodactyl Mad In 4 Easy Steps.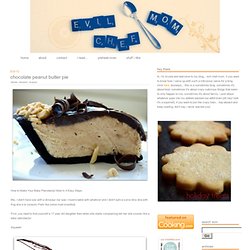 [No, I didn't have sex with a dinosaur nor was I inseminated with whatever and I didn't splice some dino dna with frog dna a la Jurassic Park like some mad scientist] First, you need to find yourself a 17 year old daughter then when she starts complaining tell her she sounds like a baby pterodactyl. Crêpes with Cream Cheese Filling. Crepes are a beloved kind of dessert over here – in our monkey household.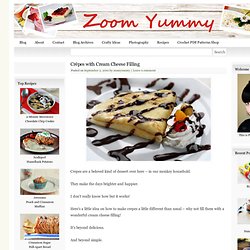 They make the days brighter and happier. I don't really know how but it works! Here's a little idea on how to make crepes a little different than usual – why not fill them with a wonderful cream cheese filling! It's beyond delicious. And beyond simple. "Empty Tomb" Marshmallow Delights. Lincoln's Red Velvet (Cheesecake) Cake. Wednesday, April 7, 2010 Lincoln's Red Velvet (Cheesecake) Cake Psssst…. there's a surprise inside this pale exterior!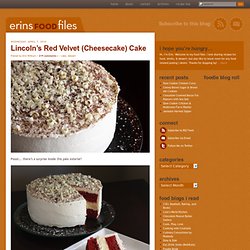 Oh yeah! Red Velvet Cake, with Cream Cheese Frosting… AND A LAYER OF CHEESECAKE IN THE MIDDLE! This cake has been in the planning process since February. Salted Caramel Brownies. I first fell in love with salted caramel back on a chilly January day this past winter. It was a Friday. The night before, my Chief Culinary Consultant and I went to a Pens/Caps game (we won't discuss the result), and he was in town and off the next day. Project Food Blog Challenge 7: Videos – Classic, Contemporary and Crazy | Tiffin Tales. As a food blogger, you have to wear multiple hats – cook, stylist, photographer, writer, editor. Last week, thanks to the seventh Project Food Blog challenge* , which is to demonstrate a recipe on video(!)
, I added director, actor, videographer and film editor to that list. When you write a blog, you're putting a little part of your life, all your thoughts and ideas up for public scrutiny. But with words, you can hide as much as reveal. Red Velvet Cheesecake Brownies. Sometimes, red velvet cakes are known more for their brilliant coloring than they are for their flavor because it is easier to simply make the cake look fancy than put together a great recipe. Flavor is unquestionably the most important thing for a baked good to have, but it sure doesn't hurt to have a "wow" factor on top of that. These Red Velvet Cheesecake Brownies definitely have an impressive look and a delicious combination of flavors to back it up. Reese's Peanut Butter & Chocolate Cheesecake Bars Recipe. Pumpkin Cheesecake with Nutella Chocolate Ganache. Pumpkin cheesecake w/ nutella ganache. When you go to bed at night, as soon as you hit the pillow, do you get all these pop up bubbles of thoughts of the day of what you didn't do or what you should have done?
I hate that. Well, most nights I hate that. But last night I didn't hate. The perfect pop up bubble on how to make this cheesecake (2 tries) become better.When I first made this cheesecake days ago I just wasn't happy with the ganache--it wasn't nutella-ly enough. And after days of trying to figure out what to do to change it before I posted it, it finally hit me in a pop up bubble last night (just after watching Top Chef Desserts too).
---