Deco
Decorating a trendy garden themed girls nursery or bedroom on a budget!
Here are a few tips and ideas for decorating an affordable daisy garden themed girls nursery or bedroom! Start off with a piece that you want to build off of IE bedding, artwork, family keepsake, room decor item etc. Garden themed rooms often are done in fun vibrant colors so choose a bedding that compliments the direction and color scheme you have planned for the room. Here are a few cute ideas under $100 for bedding Next choose a fun color for the wall sky blue, sunshine yellow, and apple green are always great choices! After you've painted the walls and they've dried it's time to decorate them, the funnest part!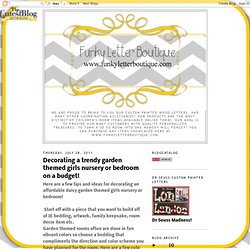 Twelve Timbers - Wall Panels
wall design, wall stickers, eco reminders, design sticker, graphic decals, pvc-free adhesive, wall art
Do you have some pallets or pieces of them that you don't need anymore? Don't just throw them away. There are lots of ways you can use them and turn them unto something original, original and very useful. Here are some examples that might help you. Feel free to improvise and don't forget to use your imagination.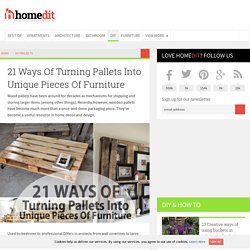 We love this bed made of shipping pallets that the endlessly clever Swedish designer Maliin Stoor built for her daughters: a chain of LEDs illuminates it from underneath. Here are details, translated from Swedish (we hope accurately enough): "Lights under the bed…Inspired by a hotel I recently stayed in…I bought a light chain and put it under the bed. (When we cast the concrete slab we made sure to fix a number of electrical plugs in the floors, even one under the bed. I felt smart!)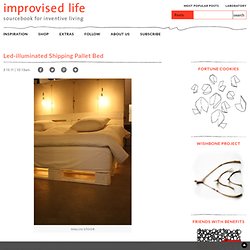 led-illuminated shipping pallet bed « The Improvised Life