iPhone 1
2B
m.BA.net Safari Extra - mobile browser add-ons
chromeplay
Turn any RSS feed into an iPhone friendly site
We're directing you to our sister site, Pogo.com, in order to fulfill your request. Pogo will guide you through the purchase process, which includes creating a Pogo account, as well as the download of the Pogo Download Games Manager powered by iWin (note: you must be 13 or older to create a Pogo account). Rest assured, your transaction is still covered by the EA Privacy Policy.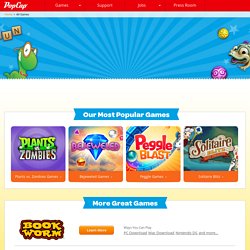 iPhone ToolBox - Daily the Best iPhone Resources
Life­Topix is a complete productivity app for personal organization. Manage your calendar, tasks/to-dos, projects, notes, files, shopping, finances, household services, people, assets, events, travel, education, health and much more – with a 9-view dashboard, customizable categories and context tags. It works seamlessly with popular online productivity tools such as Dropbox, Evernote, Toodledo and others. Unlike other apps that allow you to accomplish one specific thing, Life­Topix is an all-in-one personal organizer. You can capture, track, connect, know and act upon all the information in your life – EVERYTHING – and get things done more easily, all in one place, instead of jumping between multiple apps with disconnected data and zero reuse.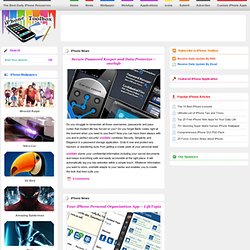 POW!apps
iPhone - Home
Shredder Chess for iPhone
iChess
KingdomGame
iPhone and iPod touch games and applications by Jan Janoušek
We are using Blender 3D extensively for our projects, quite often running it on a mix of hardware like MacBooks and other laptops, or Macs with compact keyboards. We have always missed useful shortcuts that are most commonly mapped to keypad: camera and view control, zooming and focusing. You could use your laptop's emulated keypad, if it has such feature of course, while loosing half of alpha keys in the process.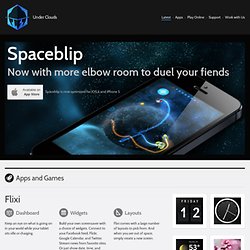 Under Clouds Games - Games for iPhone and Palm Pre
iFifteen
Mines
iSudoku
FeedBucket - Web RSS Reader
What is FeedBucket? FeedBucket provides a quick and easy way to view RSS feeds. No need for any fancy software or programming — just enter an address above to view the headlines.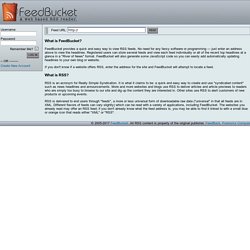 PodNova Mobile | The best way to find, subscribe to, share, play and download your podcasts and vodcasts.
Mobile | Subscriptions
Legend of the Green Dragon Addiction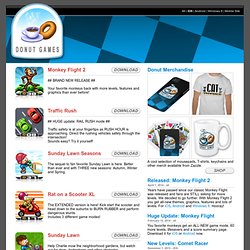 Donut Merchandise A cool selection of mousepads, T-shirts, keychains and other merch available from Zazzle. Released: Monkey Flight 2 April 1, 2014 - all Years have passed since our classic Monkey Flight was released and fans are STILL asking for more levels.
Donut Games for iPhone & iPod Touch
Harry Potter Online RPG
Welcome to Harry Potter Online! Harry Potter Online is a free, online multiplayer role playing game based on the Harry Potter Books. Come and join us inside where your imagination is free to explore the world of Harry Potter. Join a house at Hogwarts and collect house points to win the House Cup. Duel other players, collect galleons & experience and join the Order of the Phoenix or the Death Eaters. Work your way up through the wizarding world by purchasing dangerous creatures & pets & train your quidditch skills.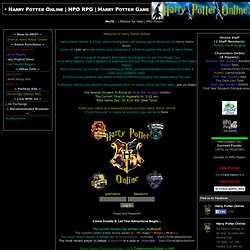 Harry Potter Online RPG
Sunset is a first-person role playing game for iPhone and iPod touch. The game tells the story of you, as a security guard, saving a research facility from an alien invasion. No, it's not the most original plot ever conceived, but that's hardly the point of this game. The point is to push the limits of what Mobile Safari can do as much as possible, and to have fun doing it. Featuring three weapons, three kinds of enemies, and five levels, Sunset is no epic, but it's fun while it lasts (at least, I think it is).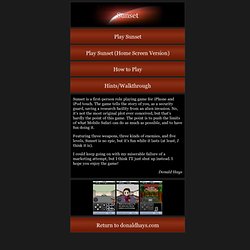 Sunset RPG
VPI.Net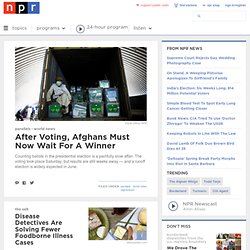 Pro-Russian protesters gather next to a barricade as they occupy the regional administration building in Donetsk, Ukraine, on Monday. hide caption itoggle captionRoman Pilipey/EPA/Landov Anai Saucedo has her face painted with makeup in the Dia de los Muertos tradition in Erwin, Tenn. hide caption itoggle captionCourtesy of Megan King "If Jesus had not been declared God by his followers, his followers would'™ve remained a sect within Judaism — a small Jewish sect," says historian Bart Ehrman. iStockphoto hide caption itoggle captioniStockphoto
Mobile
Word Searcher
Roll Quest 2 - Games for iPhone
tumblr iPostr
Scrabble® Rack Attack
Alchemy
Zone.com
This page is used to test the proper operation of the Apache HTTP server after it has been installed. If you can read this page it means that the Apache HTTP server installed at this site is working properly. The fact that you are seeing this page indicates that the website you just visited is either experiencing problems or is undergoing routine maintenance. If you would like to let the administrators of this website know that you've seen this page instead of the page you expected, you should send them e-mail.
*~*~*Wizard Realm*~*~*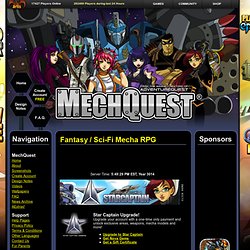 17427 Players Online 262400 Players during last 24 Hours Copyright © 2007-2014 Artix Entertainment, LLC. All Rights Reserved. "AdventureQuest", "DragonFable", "MechQuest", "ArchKnight", "BattleOn.com", "AdventureQuest Worlds", "Artix Entertainment", "Artix" and all game character names are either trademarks or registered trademarks of Artix Entertainment, LLC. All rights are reserved. Portals: New Games · Mini Games · Browser Games Multiplayer: Browser MMORPG · PvP MMORPG Single Player: Online RPG · Fantasy Dragon Game · Space Mech Game · Web RPG · Sci-Fi Alien Game
Time Realms Based on Wheel Of Time ~ unique mods ~ coder admin
Hogwarts Live
Welcome to Hogwarts Live! We're the best Harry Potter RPG on the net and if you don't believe us just create a character to find out for yourself. Hogwarts Live is a free online Harry Potter multiplayer game, which is accessible to the visually impaired (i.e. blind-accessible). Once you start playing you can gain experience points, galleons, and levels by defeating fantastic beasts, unruly Professors, evil Death Eaters, and the infamous Voldemort to claim your title as a Hogwarts Champion.
Can you imagine free web hosting service that has 99.9% uptime? Too good to be true? No more! 000webhost.com has made the revolution, forget the stereotype that free hosting is unreliable.. Here is the proof: uptime stats of 20 servers . We beat your paid hosting provider!
A hidden Realm full of Stargates.
LoGD Game with a "Lord of the Rings" theme.
Welcome to Legend of the Green Dragon, a browser based role playing game, based on Seth Able's Legend of the Red Dragon. Our version of Legend of the Green Dragon is themed after 'Lord of the Rings', a great novel written by J.R.R. Tolkien. The current time in Rohan is 5:10 pm.
Talan
Ever wish you could step into Harry's shoes? Hogwarts Live is a non-forum based interactive Harry Potter RPG that takes place in a futuristic Hogwarts setting where Harry has already graduated and is known as legend throughout the wizard world. You must work your way up by gaining levels and experience through defeating fantastic beasts, malicious Slytherin, evil Death Eaters, unruly professors, and at last the infamous Dark Lord. This is all in an effort to earn your title as Hogwarts Champion. Of course depending on who you are you might work hand in hand with Slytherin, Death Eaters, and the Dark Lord. What are you waiting for?
Hogwarts Live RPG | Referral Page