Wordpress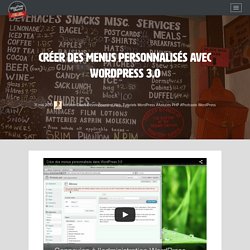 Cr?er des menus personnalis?s avec WordPress 3.0
La création de menus personnalisés est désormais possible avec la sortie de WordPress 3.0.
WordPress CSS Guides
The server encountered an internal error or misconfiguration and was unable to complete your request.
One of the best things about WordPress is the ability to extend the functionality of your WordPress installation with the use of plugins. You don't have to mess around with the core files of WordPress since these plugins can easily achieve the same result and exist independent of the core WordPress files.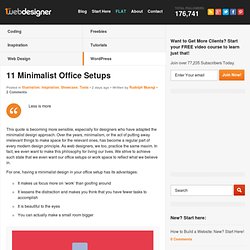 WordPress | 1stwebdesigner - Graphic and Web Design Blog
WordPress Themes Top - Best Free Themes for WordPress Blogs - Part 3
Quand on blog on passe beaucoup de temps sur son lecteur de flux RSS, mais ce n'est rien comparé au temps passé sur l'admin du blog.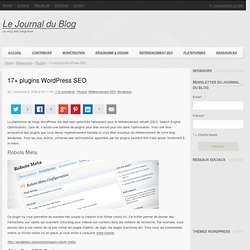 17+ plugins Wordpress SEO
La plateforme de blogs WordPress est déjà bien optimisée nativement pour le référencement naturel (SEO, Search Engine Optimisation). Cela dit, il existe une batterie de plugins pour aller encore plus loin dans l'optimisation.
Update du 5 Octobre 2011: les tutoriels ont beau datés de 2007, ils sont en cours de modifications pour y ajouter les fonctionnalités des dernières versions de WordPress. Quoi qu'il en soit, ils sont toujours d'actualité et ont été mis à jour plusieurs fois. Peut-être que vous aimeriez créer votre propre thème pour votre blog et que vous ne savez pas trop comment vous y prendre ?