Needle Crafts
Granny-basket. We´re exploring new ways to use the Pickles Fat & Happy yarn.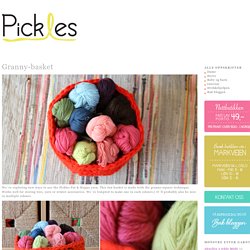 This fun basket is made with the granny-square technique. Works well for storing toys, yarn or winter accessories. We´re tempted to make one in each colours;) It´ll probably also be nice in multiple colours. Yarn500 g Pickles Fat & Happy. Vintage Internet Patterns For Babies. Baby Crochet Patterns - Only The Best Baby Crochet Patterns! Baby Clothes & Blankets for you to make.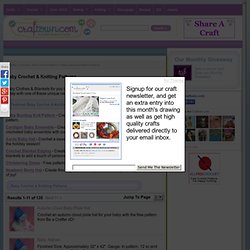 Preemie and toddler projects too. Get creative today with one of these unique needlework ideas. Enjoy! Glossary. MADE. Pictures. 1930s farm dress. Sew Mama Sew! | Tutorials. DIY Style :: Projects :: Home Decorating Sewing Projects :: Quick-Stitch Dog Bed. Featured Project Quick-Stitch Dog Bed DIYStyle Vodcast Episode 7 Supplies Needed 1 yard of 45" print fabric for the Bed5/8 yard of polar fleece for the PillowMatching threadPolyfill1/2 yard VELCRO® brand sew on fastener 18" square pillow or pillowform Cutting.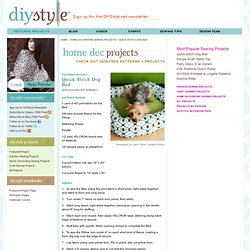 Needle Felting Hooty Owl Tutorial | Laura Lee Burch Blog. Needle Felted Hooty Owls There are many different kinds of owls, each cuter than the next.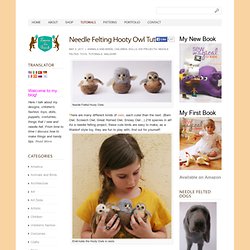 (Barn Owl, Screech Owl, Great Horned Owl, Snowy Owl…) 216 species in all! As a needle felting project, these cute birds are easy to make, as a Waldorf style toy, they are fun to play with, find out for yourself!
---