Games
The latest puzzle game on iOS from King, Farm Heroes Saga , is probably their most lenient game yet in terms of difficulty, but you're still going to run into trouble if you just play haphazardly. The quotas on some stages are pretty high, so you'll want to have a gameplan for harvesting as many cropsies as possible in your limited number of moves. I recently sunk a lot of time into this one for our review, and have worked out some tips and advice to keep you moving through the game as smoothly as possible, without shelling out big bucks. I should start off by being clear about one thing, however. At the moment, you will eventually hit a gate, around stage 105, that you can't go past unless you pay real money or connect with people via Facebook.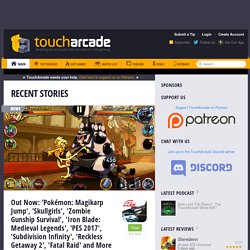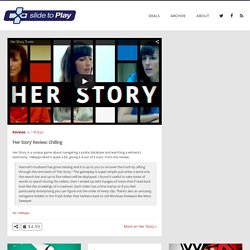 If you're a fan of the Sly Cooper games, this will interest you: Sony has just released Benley's Hackpack for iPad. The game, which originally came out last year for PlayStation 3 and PS Vita, contains three hacking mini-games from Sly's latest title: Thieves in Time. You can download the iPad game here for free. Read More
App Shopper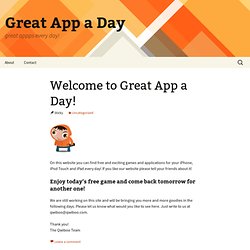 Great app a day
On this website you can find free and exciting games and applications for your iPhone, iPod Touch and iPad every day! If you like our website please tell your friends about it! Enjoy today's free game and come back tomorrow for another one!
Free App Calendar