Frugal
Living the Frugal Life
Beginner BabySteps: Day 2 | FlyLady.net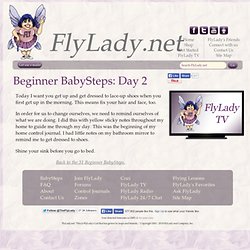 Today I want you get up and get dressed to lace-up shoes when you first get up in the morning.
To Simplify... the pursuit of happiness through simple living on the open road
"When the Japanese mend broken objects, they aggrandize the damage by filling the cracks with gold. They believe that when something's suffered damage and has a history, it becomes more beautiful."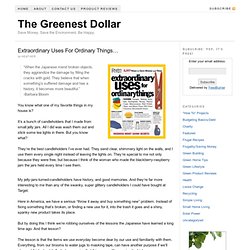 Frugal Tips | Saving Money Tips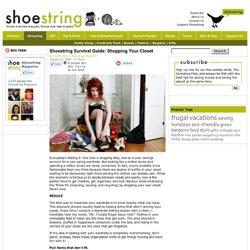 Shoestring Survival Guide: Shopping Your Closet | Shoestring Magazine (TM)
Everybody's feeling it—the Dow is dropping daily, and so is your savings account for a new spring wardrobe. But looking like a million bucks and spending a million bucks are rarely connected.