Free Design Source
Vector icons are a dime a dozen, but how many would you actually use in professional work–or personal work you want to look professional? A very small percent, most likely. That's why we've assembled the cream of the crop here, featuring only icon packs that are superbly good, yet completely free. 1. 165 Lovely Vector Icons 165 free hand drawn icons from Liquidcity for use in your designs, available as AI, SVG and JPEG files. 2. 135 Free Vector Icons 135 free vector icons from the Garcya.us Web Design Blog, featuring a variety of icons and shapes. 3. Free Sticker Icons Check out these great web 2.0 style vector stickers, available for download exclusively on You the Designer. 4.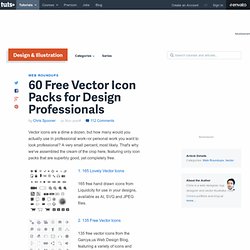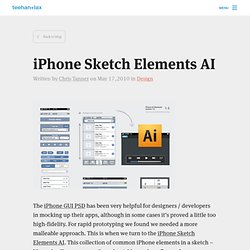 The iPhone GUI PSD has been very helpful for designers / developers in mocking up their apps, although in some cases it's proved a little too high-fidelity. For rapid prototyping we found we needed a more malleable approach. This is when we turn to the iPhone Sketch Elements AI . This collection of common iPhone elements in a sketch – like style allows us to easily and quickly mock up flows of custom wireframe screens. (Below) is a quick example using YouTube of how we are using this quick sketch style to present flows to clients. If you like it or use it, help us out by retweeting it.
Phone Sketch Elements AI
24 Top Free Texture Resources For Designers | Freebies | PelFusi
Top 20 Sites To Download Free Fonts | Fonts | PelFusion.com
Free Icons Download - Icons,Free Icons,Dock Icons,Vista Icons,De
When it comes to icons , web designers and graphic artists have an excellent opportunity to showcase their craft, prove their experience and explore their creativity. A sweet, nice icon set is a perfect showcase of designer's work and a powerful instrument to build up your reputation online. In fact, designers make use of it, creating absolutely amazing icon sets and offering them for free download. However, designing a high-quality icon set isn't an easy task. It takes time, patience and resources and it requires professional skills and experience. We are regularly looking for talented artists and creative designers and we are happy to support them as much as possible — e.g. by showcasing their work in our magazine.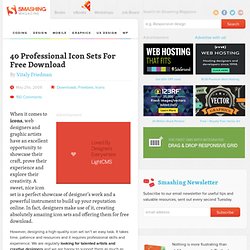 Freebies For Designers – Icons, Vectors, Photoshop Brushes, Stoc