Summer Activities Presentation
Worldcomics :: Downloads. Basic manuals for making wallposter comics Training manuals for running wallposter comics workshops Other formats Presentations (Powerpoint slides made into a pdf-file) The book "Grassroots Comics -a development communication tool" The book was written by Leif Packalen (World Comics Finland) and Sharad Sharma (World Comics India) and published by the Ministry for Foreign Affairs of Finland, in 2007.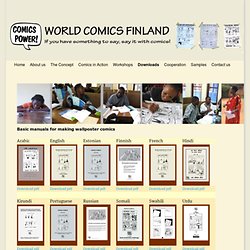 Kids' Classroom Games for Learning. Chanting Games. My Class Facebook: Screen shots. Here are some screen shots showing how I used FB in the class this year.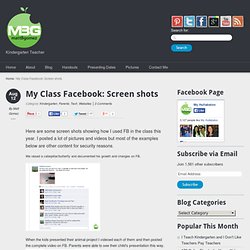 I posted a lot of pictures and videos but most of the examples below are other content for security reasons. We raised a caterpillar/butterfly and documented his growth and changes on FB. When the kids presented their animal project I videoed each of them and then posted the complete video on FB. Woices.com - location based audioguides.
EcoBugs. Haiku LMS | The K12 learning management system | 10+ Active Outdoor Learning Ideas. TESOL Webinars. The Official Global GPS Cache Hunt Site. Geocaching 101. Welcome to the geocaching community!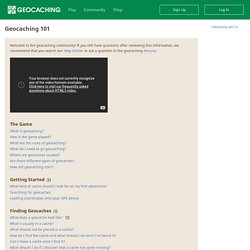 If you still have questions after reviewing this information, we recommend that you search our Help Center or ask a question in the geocaching Forums. The Game Geocaching is a real-world, outdoor treasure hunting game using GPS-enabled devices. Geocaching - The Official Global GPS Cache Hunt Site. Teachweb2 - Google Calendar. Google calendar is a free web-based calendar that can be used for personal activities or to share with others.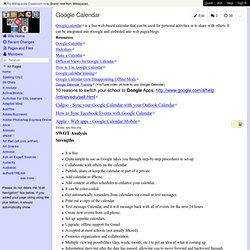 It can be integrated into iGoogle and embeded into web pages/blogs. Resources Google Calendar SlideshareMake a CalendarDifferent Views for Google CalendarHow to Use Google CalendarGoogle calendar trainingGoogle Calendar Gets Disappointing Offline ModeGoogle Calendar Training (YouTube video on how to use Google Calendar)10 reasons to switch your school to Google Apps. Parenting. Pregnancy See Pregnancy or Adoption Schools.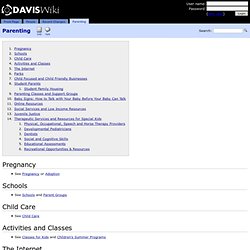 Events Board. Where to Start with Wikis and Blogs - Insert a Google Calendar. Get your brand new Wikispaces Classroom now and do "back to school" in style. guest Join | Help | Sign In.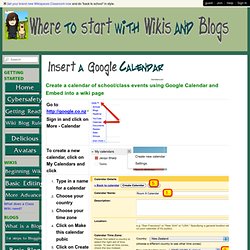 Googletools - Google Calendar. ]Google Calendar Have you ever needed to share your calendar with someone else?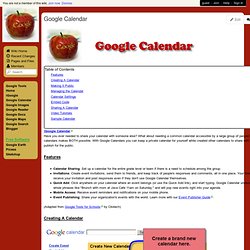 What about needing a common calendar accessible by a large group of people? Google calendars makes BOTH possible.
---