Site5
Lifestyle. We will never tire of the positive effects of nature.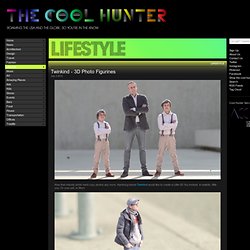 Its calming, soothing and inspiring influence will never go out of style. The more we rush, the more time we spend indoors staring at our screens and devices, the more urban our lifestyles become, the more we crave and need time away from it all. It has been amazing to follow the newest solutions to the old dilemmas: How to bring more green space to cities; how to reclaim underused urban land for recreational and other "green" uses; how to provide more and more people the opportunity to enjoy the benefits of spending time in nature. Lately, we have seen fantastic examples of how designers and architects, urban planners and citizens' organizations have accomplished both large and small-scale projects, from bringing a bit of greenery, and open space to otherwise bleak surroundings, to large-scale neighborhood-changing undertakings.
Words to live by. 27 lessons I've learned in 27 years | Dreamin' the Life. DUDYE: Ideas, Strategy & Creatives.
---