Beauty
Hair has always been my "thing" but I do develop certain "shave it all off" tendencies at least once a year.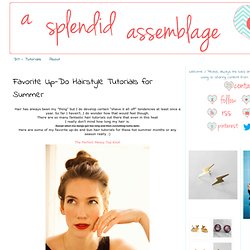 The best stuff in life is free. Like sunshine, blue skies and THE OCEAN…if you have access to it, that is.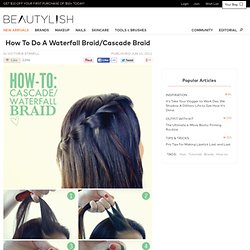 The cascade braid recently exploded as the new "trend braid" of the season. The waterfall effect looks cool and complex, but it's easier to style than you think. Give this beautiful braid a try when Beautylish takes you through the how-to!
You're constantly hearing about beauty tricks you hope will work. So we've sifted through the wackiest tips to find five that can actually work wonders. Heat your eyelash curler
Tips To Stay Beautiful - YouBeauty.com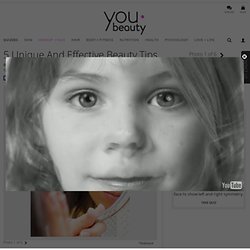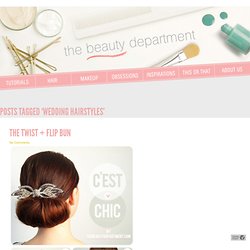 photo/post/graphic design: Kristin Ess One of my all time favorite hairstyles for a wedding or for red carpet is the most super simple chic chignon (say that 3 times fast!).
Use toothpaste on yellow nails. This usually happens when you let nail polish stay on your nails for very long and when you've used cheap nail polish.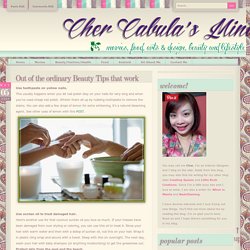 You know those Biore pore strips you buy at the drugstore for about $12 a pop? Yeah, those . Today I'm going to teach you how to make your own homemade pore strips .
photos/post/design: Kristin Ess Considering nail art + polish colors are all we talk about for the first 20 minutes that we see each other, you don't want to be that girl who has an immaculate mani accompanied by dry, crusty hands.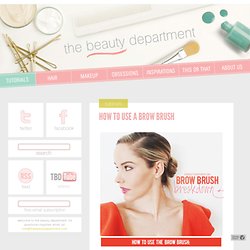 Make Up For Ever Aqua Eyes , $18. No need to fear raccoon eyes with this waterproof eyeliner that was originally created for a company of water ballet performers.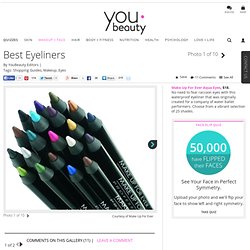 Best Eyeliners - YouBeauty.com