Series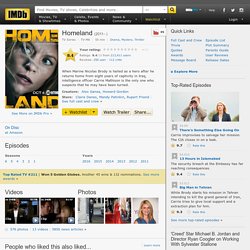 Edit Storyline Carrie Mathison, a CIA operations officer, is on probation after carrying out an unauthorized operation in Iraq. As a result, she has been reassigned to the Counter terrorism center. Whilst in Iraq, she was warned that an American prisoner had been turned by Al-Qaeda. When Nicholas Brody, a U.S.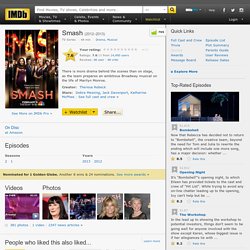 Edit Storyline The road to and success on Broadway of the musical is not easy. And winning the coveted Tony as Best Musical is even more difficult, that which is the ultimate goal.
Smash (TV Series 2012
Inicio
Kdabra es una serie de televisión latinoamericana producida por Moviecity Pack Originals y Fox International Channels. Realizada íntegramente en Fox Telecolombia, que sera emitida en exclusiva para Latinoamérica. La serie tendrá como temática el ilusionismo y la magia, el protagonista tiene poderes que aún él no entiende y que sólo un mago con problemas de alcoholismo y que está en el ocaso de su carrera puede aclararle y ayudarle a descubrir lo que realmente le rodea. "Kdabra" reúne elementos del mundo real y sobrenatural; donde el atrapante misterio que rodea a su protagonista, Luca -un joven de 17 años que ha escapado de una oscura comunidad- desencadena una serie de hechos imprevistos. Un mundo de fenómenos inexplicables, donde todas las posibles respuestas parecen estar centradas en él. Un universo deslumbrante donde la sucesión constante de eventos le darán un carácter mágico, hasta que los trucos detrás de ellos sean revelados.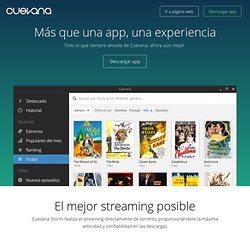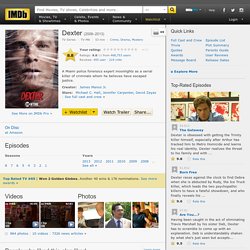 Edit Storyline Meet Dexter Morgan. By day he's a blood spatter pattern expert for the Miami Metro police department.
Revenge (TV Series 2011
Breakout Kings (TV Series 2011
Les Kennedy (TV mini-series 2011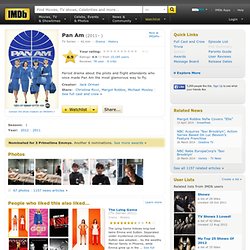 Pan Am (TV Series 2011
Edit Storyline Period drama about the pilots and flight attendants who once made Pan Am the most glamorous way to fly. Add Full Plot | Add Synopsis Taglines: Welcome To The Jet Age!
90210 Beverly Hills - Nouvelle génération (TV Series 2008– 
Edit Storyline Grey's Anatomy is a medical drama set at the fictional Grey Sloan Memorial Hospital in Seattle. The series covers the stories of the interns and residents at the hospital as they try to balance their personal lives with the demands of their medical training. The main character is Meredith Grey, who is married to a neurosurgeon at the hospital .The show follows her life as a third year resident at the hospital in the surgical department run by Dr Richard Webber.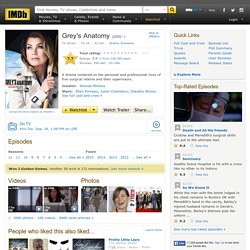 Awkward. (TV Series 2011
The Secret Circle (TV Series 2011
Gossip Girl (TV Series 2007–