Holzforschung
Non-wood forest products
RODA Omega Oil production process - RODA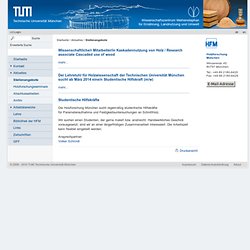 Das Forschungslaboratorium Holz der Technischen Universität München und die angeschlossenen Professuren führen materialwissenschaftliche Forschung und Lehre zu den chemisch-biologischen und physikalischen Eigenschaften von Holz, den chemischen und mechanischen Holzverwendungen sowie innovativen Nutzungsstrategien von Holzressourcen durch. Für die Arbeitsbereiche Strukturanalyse und Abbauprozesse suchen wir in Teilzeit eine/n Technische(n) Assistent(in) BTA , MTA , CTA/UTA. mehr... Für Auskünfte stehen Dipl.-Holzwirtin Gabriele Ehmcke oder Dr.
Holzforschung Muenchen: Stellenangebote
Timber and Wood Products Industry News and Market Reports
Cachimbo Caspi | Reference.com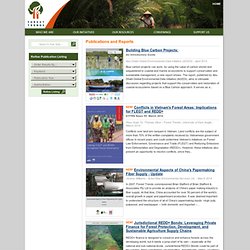 Patrones y factores de deforestación en el Ecuador continental, 1990-2010 Y un acercamiento a los próximos 10 años Rodrigo Sierra - March 2013 This document analyzes the shifting historical trends in deforestation drivers and agents and provides a model projecting deforestation trends to 2020.
Forest Trends - Publications and Reports