Food bill and issues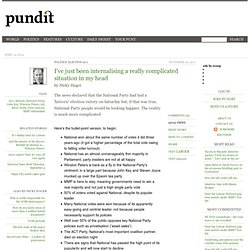 Nationals new term
The news declared that the National Party had had a 'historic' election victory on Saturday but, if that was true, National Party people would be looking happier. The reality is much more complicated Here's the bullet-point version, to begin:
We oppose Fluoridation for the following reasons: 1. New science proves there is no benefit from swallowing fluoride. 2. Fluoridation creates more health problems than it is alleged to fix. 3. Fluoridated water is particularly harmful to infants. 4. Most countries in the world do not fluoridate their water. 5.
Oppose Fluoridation of Water Supplies in New Zealand - Petition Online - New Zealand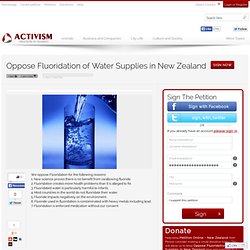 Reuters Resources for Global Business Explore issues at the nexus of business and foreign policy featured on our corporate webpage and in our CEO Speaker series archive, and learn more about membership in the Corporate Program. Courtesy Kaveh Sardari Informing Policy on Capitol Hill Learn about how CFR connects with members of the U.S. Senate and House of Representatives on international and economic issues. Reuters Informing Policy in Foreign Capitols Find out more about CFR's efforts to foster exchange between foreign representatives and U.S. business, political, and academic leaders. Reuters Interactive Tools for the Classroom Integrate our multimedia guides, customized teaching modules, academic conference calls, and other pedagogical materials into your syllabus.
Council on Foreign Relations
Centre for Research on Globalization
The civil war in Rwanda and the ethnic massacres were an integral part of US foreign policy, carefully staged in accordance with precise strategic and economic objectives. The ultimate objective was to displace France from Central Africa. Revisions to the Canadian Criminal Code proposed by the Harper government contain wording designed to enable the prosecution of human rights activists in a manner desired by Mr. Netanyahu & his associates. "As mystery deepened over the fate of the Boeing 777 and its 239 passengers and crew, most of them Chinese, it became clear that highly classified military technology might hold the key." Different technologies and modes of communication are used to enforce certain themes.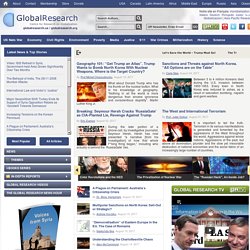 Oppose the New Zealand Government Food Bill 160-2 - Petition Online - New Zealand
InvestmentWatch November 23, 2011 I was shocked to learn from a friend on the weekend that a new Food Bill is being brought in here in New Zealand. The new bill will make it a privilege and not a right to grow food. I find two aspects of this bill alarming.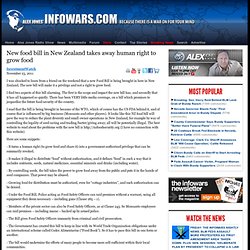 » New food bill in New Zealand takes away human right to grow food Alex Jones
New food bill in New Zealand takes away human right to grow food - Page 2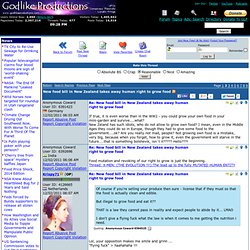 depends on your definition of 'mutant'... DNA can be hacked to create infertilityDNA can be hacked to create disease and anyone who is sick is generally tired and not thinking straight.A mutation may not even be able to be seen by the naked eye We have been prepared for mutants through videos, they show us it is a good thing... A video on YT appears to disclose a 'god' gene, the vmat2. seems the pentagone have invested in ways to get rid of effects of this gene....aka mutation. Well, on to the rest.
/r/inthenews /r/worldnews new submissions new comments /r/news is for all news, both US and international. Want to talk? Chat with us on IRC Follow @rslashnews on Twitter Email us via rslashnews@gmail.com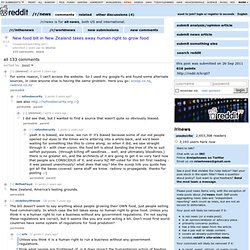 New food bill in New Zealand takes away human right to grow food : news
New food bill in New Zealand takes away human right to grow food - Ecobob Forums
Growers needed for a harvest feast It's the earliest days of spring and harvest season seems far off, but we're already working on a pretty special harvest feast. We've already got our menu designed and now we need to start growing the ingredients.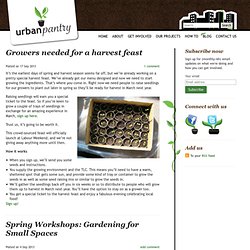 Urban Pantry