Flying
Pacific Islands Travel Deals and Cheap Holidays including Cheap Airline Tickets
Air New Zealand - myairnz
Cheap flights, grabaseat - home of Air NZ's cheap airfares
Travel Writing — By Lost Girls on January 30, 2011 at 2:20 pm Be sure to check out our new Pitching 101 Series, including interviews with: BootsnAll editor, Katie HammelNew York Times' deputy travel editor, Monica DrakeThe Expeditioner's founder and editor-in-chief, Matt StabileGalavanting's managing editor, Joseph HernandezTravel Belles' publisher and editor, Margo MillureGo NOMAD's general edit Max HartshorneTravel Agent senior editor Joe PikeTravelingMom's editor Cindy RichardsRecommend's managing editor Paloma Villaverde de Rico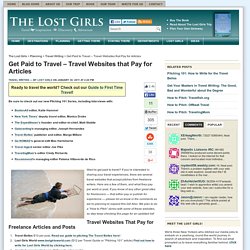 Wise Bread Picks As a full-time traveler, my total cost of living for 2010 was $17,000. This included well over $8,000 in flights (business class flights no less): return flights from New Zealand to Europe, various short flights around Europe, and four hops between Australia and New Zealand. Of course, I didn't pay anything close to $8,000 for those flights.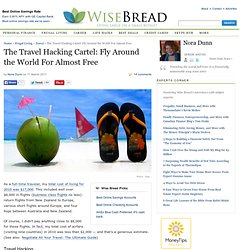 The Travel Hacking Cartel: Fly Around the World For Almost Free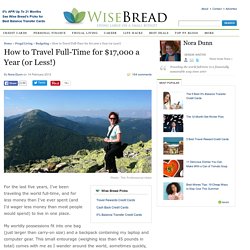 Wise Bread Picks For the last five years, I've been traveling the world full-time, and for less money than I've ever spent (and I'd wager less money than most people would spend) to live in one place. My worldly possessions fit into one bag (just larger than carry-on size) and a backpack containing my laptop and computer gear. This small entourage (weighing less than 45 pounds in total) comes with me as I wander around the world, sometimes quickly, but mostly slowly.