Business
v11i1-the-corporate-shield.pdf (application/pdf Object)
How could liquidation affect you? | Companies Office The Official Site
Liquidation is immediate and serious. Trading companies are usually closed down. From the date of liquidation the liquidator takes custody and control of all the company's unsecured assets and assists secured creditors where necessary.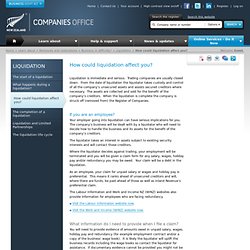 Liquidation | Frequently asked questions | Insolvency and Trustee Service
The Liquidation Surplus Account holds funds that have not been distributed in liquidation estates administered by the Official Assignee and private sector liquidators. The undistributed funds are held by the Public Trust and are available on application by liquidators to the Official Assignee of New Zealand. Section 316(4) of the Companies Act 1993 states that; "Money held in the Liquidation Surplus Account may be- (b) Paid, subject to such conditions as the Official Assignee for New Zealand may impose, in meeting the claims of the creditors of a company in the liquidation of which the Official Assignee or any other person is the liquidator, for payment of the costs of proceedings in the liquidation after the commencement of the liquidation, legal or other expert advice, or the costs of any expert witness, where the Official Assignee for New Zealand is satisfied that it is fair and reasonable for those costs to be met out of the account".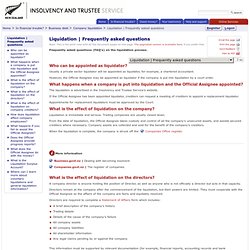 Managing involuntary closure for companies | Business.govt.nz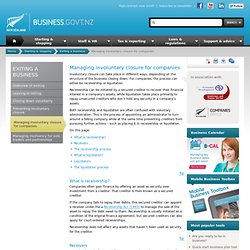 Involuntary closure can take place in different ways, depending on the structure of the business closing down. For companies, the process can either be receivership or liquidation. Receivership can be initiated by a secured creditor to recover their financial interest in a company's assets, while liquidation takes place primarily to repay unsecured creditors who don't hold any security in a company's assets.
Regular reports A liquidator must give regular reports throughout the liquidation. These reports are sent to every known creditor and shareholder as well as to the Registrar of Companies. First report The liquidator must prepare a first report and include: Statement of company's affairs Proposals for conducting the liquidation Estimated completion date Alert investors to their statutory right to call for a meeting of creditors or shareholders A list of every known creditor of the company with each creditor's address (if known).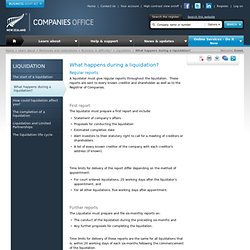 What happens during a liquidation? | Companies Office The Official Site
The new urban village is a joint Christchurch City Council, Ministry of Business Innovation and Employment, Te Rūnanga o Ngāi Tahu and CERA/CCDU development. It will be built on the corner of Madras and Gloucester streets. Competition entrants will design and build a new medium-density urban residential complex that provides a variety of housing options and lifestyle choices based on the key principles of sustainability, affordability, innovation and a strong sense of community. "The new development will inspire and excite a new generation of residents to live within Christchurch's Central City, where we are rebuilding what will be one of the most modern and liveable cities in the world," says Christchurch Mayor Bob Parker. "Pre-registrations for the competition, from architects and designers working throughout the world, have already drawn almost 130 responses; this is exciting for our city."
International competition launched to design new urban village - Media releases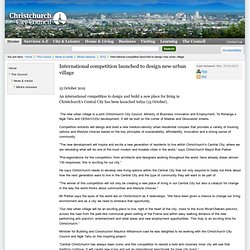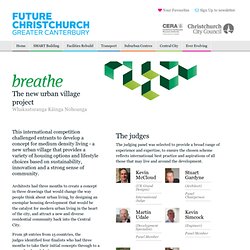 This is an international competition to design and build a new place for living in the Central City. The challenge was to develop a concept for medium density living - a new urban village that provides a variety of housing options and lifestyle choices based on sustainability, innovation and a strong sense of community. Architects had three months to create a concept in three drawings that would change the way people think about urban living, by designing an exemplar housing development that will be the catalyst for modern urban living in the heart of the city, and attract a new and diverse residential community back into the Central City. Fifty-eight valid entries were received from fifteen countries, the judges have identified four finalists and three highly commended concepts. The finalists have three months to take their initial concepts through to a more developed design.
breathe - The new urban village project - Future Christchurch
Keywords are what people search for on Google.
Google AdWords - Pay-Per-Click Online Advertising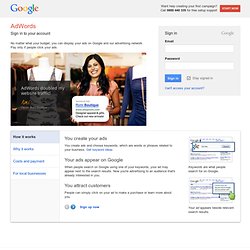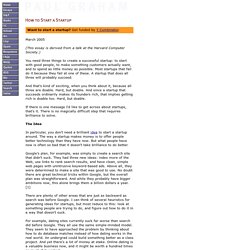 March 2005
3D Glow - Electrical and Lighting Design
This is the personal website of Shaun Tippett. Shaun is a Chartered Professional Electrical Engineer with 13 years' experience.
Reeves Lawyers, Barristers & Solicitors in Wellington Central, Wellington City - finda.co.nz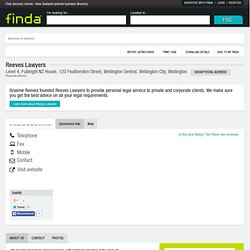 When you need a "plumber" or a "builder" for a project around the house, or maybe a "chocolate cake" for that special occasion you'll often turn to your friends, work mates or others around to ask for recommendations - right? Reviews and ratings are just that, recommendations from other people just like you, that help you make decisions around which business to select. Likewise your experiences help others choose which business is right for them.
Government: About this industry - Careers New Zealand
DraftSight Master Series Volume 1
DS Solid works -Ten Strategies for Becoming an Effective CAD Leader