Art
Elsewhere: Manyland: Run, Draw, Chat! x bomomo created by Philipp Lenssen 2008. Internet Explorer version by Nikolai Kordulla.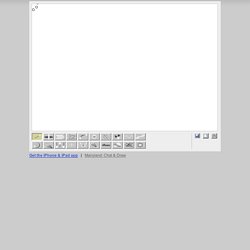 Journey to the City of No Horizon | Tang Yau Hoong
Limited edition Giclée print created using archival pigment inks and finest quality fine art paper. Ink: Epson UltraChrome K3™ ink. Paper: Hahnemühle German Etching 310 gsm. 100% alpha-Cellulose .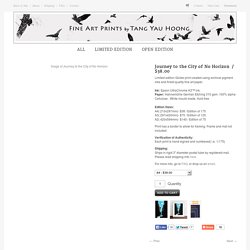 by ibby Tue, 07/17/2012 - 03:11 Craig Tracy, a New Orleans native, has been a professional artist since the age of sixteen. Never satisfied with conventional contemporary art, Craig was always searching for a form of expression that would amplify his unique creative perspective eventually leading him to take his expertise in bodypainting into the realm of fine art.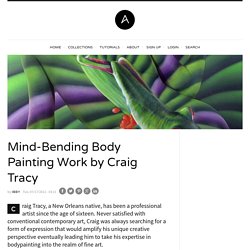 Handel's most popular opera,Giulio Cesare, tells the story of Julius Caesar's torrid affair with Cleopatra, Queen of Egypt. German soprano, Dorothee Jansen, sings all Cleopatra's eight wonderful arias, a sheer kaleidoscope of Cleopatra's contrasting emotions. The opera's story is narrated between the arias and set in its social and historic context, with texts translated immediately before each aria. Dorothee Jansen's performing partners are violinist Jan van den Berg and continuo/narrator, Haydn Rawstron. This new festival, Lansdown Summer, in Lansdown House on the banks of the Halswell River at 132 Old Tai Tapu Road between Halswell and Tai Tapu, will consist of seven performances over two weeks. The Great Room of Lansdown House (homestead) can seat an audience of 100.
Events & Hireage - Court Theatre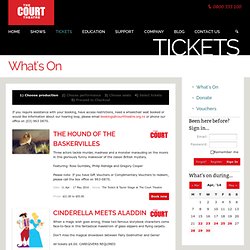 Contact Us - Court Theatre
So I am many things in this world, but an artist is not one of them. However, David Jablow is just that, and an impressive one no less. His Flickr stream is hands down one of the most impressive I've ever seen. He's taken a 1950′s style Peggy Sue magazine model and put different worlds around her using a single template. The creativity and artistic detail are spectacular. You should definitely go check out his Flickr stream, but here are some you'll find there.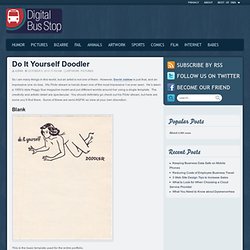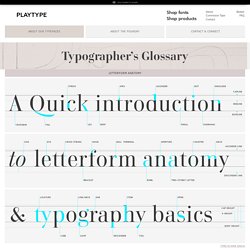 Serif: Serif's are semi-structural details on the ends of some of the strokes that make up letters and symbols. A typeface that has serifs is called a serif typeface (or seriffed typeface). Some of the main classifications of Serif type are: Blackletter, Venetian, Garalde, Modern, Slab Serif, Transitional, and Informal.
Tumblr on imgfave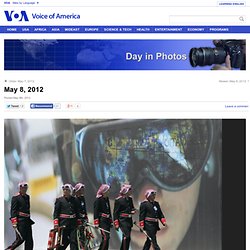 May 8, 2012 « Day in Photos
Posted May 8th, 2012 at 2:12 pm (UTC-4) 21Members of the Jordanian military band walk after their performance at the opening of the Special Operations Forces Exhibition and Conference at King Abdullah I Airbase in Amman. (Reuters) 22Italian Prime Minister Mario Monti (R) poses with his Turkish counterpart Recep Tayyip Erdogan during a Turkish-Italian meeting at Villa Madama in Rome. (Reuters) 23A South Korean worker attaches a Buddhist's name card on lantern to prepare for the celebration of the upcoming Buddha's 2,556st birthday on May 28 at the Jogye temple in Seoul, South Korea.
Photography seems easy at first glance. You simply make your frame and press the shutter button. The reality is, everyone can take a photo but not all can master it. There's more to photography than just simply "point and shoot." Photography is a skill only a handful have the patience and the passion to stick with.