Art
Bomomo. Journey to the City of No Horizon | Tang Yau Hoong. Limited edition Giclée print created using archival pigment inks and finest quality fine art paper.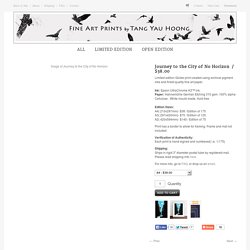 Ink: Epson UltraChrome K3™ ink. Paper: Hahnemühle German Etching 310 gsm. 100% alpha-Cellulose . Mind-Bending Body Painting Work by Craig Tracy. By ibby Tue, 07/17/2012 - 03:11 Craig Tracy, a New Orleans native, has been a professional artist since the age of sixteen.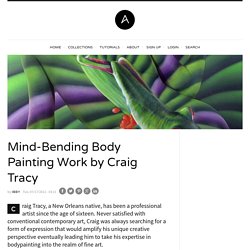 Never satisfied with conventional contemporary art, Craig was always searching for a form of expression that would amplify his unique creative perspective eventually leading him to take his expertise in bodypainting into the realm of fine art. The drawings of Leonardo da Vinci. Envisioning Disney Characters in "Real Life" on the Behance Network. Events & Hireage - Court Theatre. EGLANTYNE explores the extraordinary life of Eglantyne Jebb, founder of Save the Children, human rights activist, radical fundraiser, social reformer.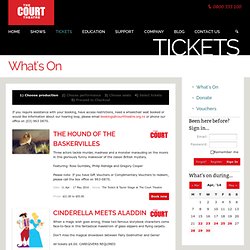 She was a courageous, humble, witty, charming revolutionary. In 1919, Eglantyne founded Save the Children responding with humanitarian zeal to the devastating famine in postwar Europe. From her idyllic Shropshire childhood, Eglantyne went on to Oxford University, heartbreaks, suffrage rallies, spiritualism, the Balkans, arrest in Trafalgar Square, saving starving children and pioneering universal children's rights. Eglantyne Jebb is one of the least known and yet one of the most influential women of the 20th century. EGLANTYNE is a new play written and performed by Anne Chamberlain, directed by KC Kelly and produced by Ms Chamberlain Presents. Contact Us - Court Theatre. Do It Yourself Doodler. So I am many things in this world, but an artist is not one of them.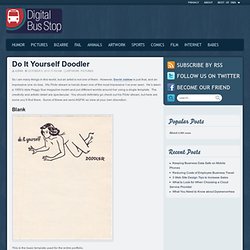 However, David Jablow is just that, and an impressive one no less. His Flickr stream is hands down one of the most impressive I've ever seen. He's taken a 1950′s style Peggy Sue magazine model and put different worlds around her using a single template. The creativity and artistic detail are spectacular. You should definitely go check out his Flickr stream, but here are some you'll find there. Abstract colorful brain artwork - Wallpaper (#1940701.
Mrs.K's classes. Playtype | Typographer's Glossary. Serif: Serif's are semi-structural details on the ends of some of the strokes that make up letters and symbols.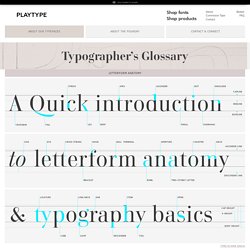 A typeface that has serifs is called a serif typeface (or seriffed typeface). Some of the main classifications of Serif type are: Blackletter, Venetian, Garalde, Modern, Slab Serif, Transitional, and Informal. LED cube 8x8x8 demo. Dream Big by Peter Fecteau. Lori Nix. 302986_1195805008_large.jpg (JPEG Image, 1600 × 691 pixels)
Hong_Kong_Night_Skyline_non-HDR.jpg (JPEG Image, 4670 × 2000 pixels) - Scaled (40. Tumblr on imgfave. May 8, 2012 « Day in Photos. Posted May 8th, 2012 at 2:12 pm (UTC-4) 21Members of the Jordanian military band walk after their performance at the opening of the Special Operations Forces Exhibition and Conference at King Abdullah I Airbase in Amman.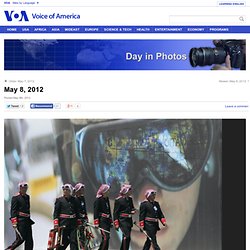 (Reuters) 22Italian Prime Minister Mario Monti (R) poses with his Turkish counterpart Recep Tayyip Erdogan during a Turkish-Italian meeting at Villa Madama in Rome. (Reuters) 23A South Korean worker attaches a Buddhist's name card on lantern to prepare for the celebration of the upcoming Buddha's 2,556st birthday on May 28 at the Jogye temple in Seoul, South Korea. 8 Effects Every Photographer Should Know About. Photography seems easy at first glance.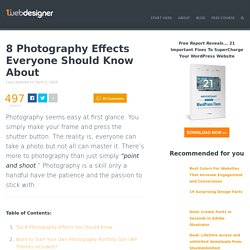 You simply make your frame and press the shutter button. The reality is, everyone can take a photo but not all can master it. There's more to photography than just simply "point and shoot." Photography is a skill only a handful have the patience and the passion to stick with. 眼技_来自櫻桃小丸子的图片分享.
---