Transmedia Storytelling Research
Transmedia – it's about the story, not the tools | FLOW MEDIA ::: multimedia I photography I motion
I'm on a early flight this morning what made me skip to publish another series of pictures from Iceland but instead use the time and share with you some thoughts on the concept of transmedia I got pretty obsessed about recently after hearing about it .
If you could choose how to receive your favourite novel, how would you?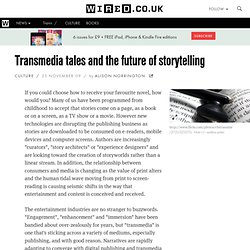 Transmedia tales and the future of storytelling
Transmedia Lab
You Suck at Transmedia
By Edward Nawotka
Which Transmedia Practices are Best Suited to Publishing?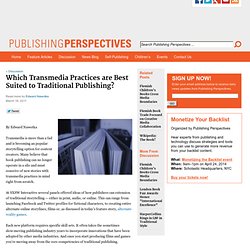 Henry Jenkins" />Over the past few years, transmedia storytelling has become a hot buzzword in Hollywood and Madison Avenue alike--"the next big thing" or "the last big thing" depending on whom you ask. Last year, the Producer's Guild announced a new job title, Transmedia Producer, a decision that has more or less established the term as an industry standard.