Apple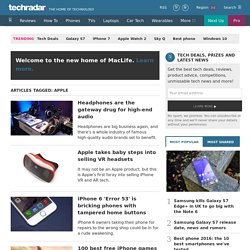 You're never too old to play with LEGO. The colorful, interlocking plastic bricks do wonders for creative thinking and enhancing your imagination, and they're fun too. We've picked out 10 cool, useful, and fun LEGO-themed or related apps and games that appeal to adults as much as—or even more so than—the young'uns that'll be pulling at your iPhone or iPad the moment they see them.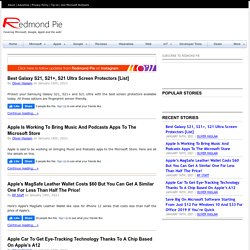 Android, or the associated open source project (AOSP), are technically derivatives of Linux, and hence, they natively work with any Linux-based system without requiring extra configurations. This holds true for any Linux variant, and even OS X, too, which shares a common base. However, for Windows – the most widely used PC operating system – things are little different.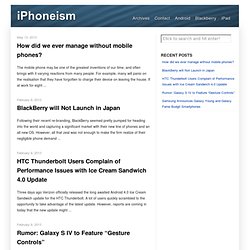 iPhoneism — For the ultimate unlock and jailbreak news plus updates on iPhone, iPod Touch and iPad
How did we ever manage without mobile phones? The mobile phone may be one of the greatest inventions of our time, and often brings with it varying reactions from many people. For example, many will panic on the realisation that they have forgotten to charge their device on leaving the house.
Version: 4.5 ScreenFlow It's never been so easy to create gorgeous dynamic screencasts. Screenflow helps you create beautiful software demos, tutorials, and presentations by capturing not only high quality video of your screen, but also simultaneously your microphone, computer audio and camera.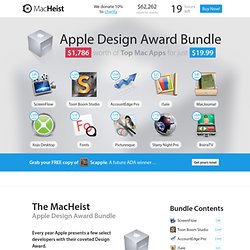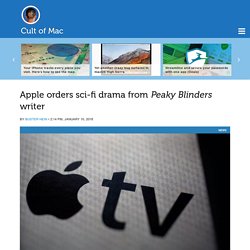 Deals Editor's Pick OS X Tips
iMessage is the fantastic free messaging service from Apple that lets iPhone, iPad, iPod touch, and Mac users send each other endless free text messages, pictures, and videos. Because iMessage skips the standard SMS/text protocol from cellular carriers and relies on data transmission instead, it can often help you reduce your phone bill by cutting out the text message plan fee, or at least reducing it to a lower cost. All the benefits to using iMessage hardly matters if you need to turn off the iMessaging service for another reason, so long as you are clear as to why you are disabling it in the first place. No, we don't mean temporarily sending an SMS text on a one-off basis, though that can be a workaround for some situations.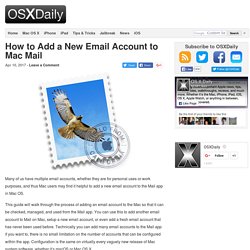 An email Apple cofounder Steve Jobs sent to his top executives outlines the vision he had for the company in 2010, including future iPhone iterations, "Apple TV 2" and changes to MobileMe that hoped would leapfrog Google's cloud services. During the Apple v. Samsung patent trial on Friday, Apple software engineer and head of the company's human interface team Greg Christie took the stand to offer background on the original iPhone, specifically the "slide-to-unlock" feature. High-resolution display processing company Pixelworks on Friday announced the appointment of ex-iPod and iPhone hardware executive David J. Tupman to its board of directors, with the news coming one month after the firm revealed Apple orders accounted for ten percent of its business in 2013. An internal Apple document presented as part of the ongoing Samsung v.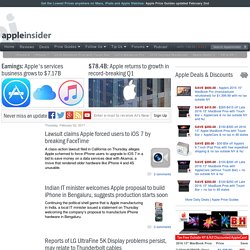 Dec 8, 2012 Tighten your Mac's security by adding a message to your login screen Dec 7, 2012 iCreate's image editor of choice was recently bought by Google, now it's free on the iOS App Store for your iPhone and iPad Dec 6, 2012 Is this mockup from The Verge forums what Jony Ive's redesigned iOS 7 lock screen could look like?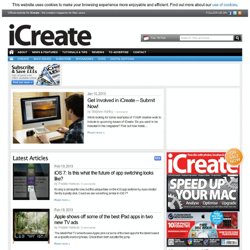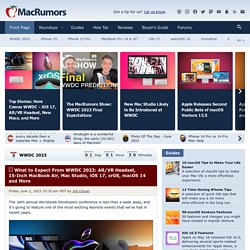 Earlier this week, Amazon launched its Fire TV media streaming box, entering a crowded market with devices from Roku, the Chromecast from Google and the Apple TV. With the Fire TV delivering a number of features rumored for a future Apple TV, reactions to Amazon's new box have certainly been of interest to Apple fans. With an immediate launch for Fire TV, the device has already landed in the hands of reviewers and at popular repair shop iFixit, which promptly tore the device down. Early analysis of the Fire TV suggests the device has market-leading hardware that is hindered by less-than-perfect software. On the hardware front, iFixit confirms the Fire TV is a powerhouse with a quad-core, 1.7 GHz Qualcomm Krait 300 processor, Qualcomm Adreno 320 dedicated GPU, 2 GB LPDDR2 RAM clocked at 533 MHz, 8 GB internal storage, 802.11a/b/g/n MIMO Wi-Fi and Bluetooth 4.0.
Evidence presented by Samsung Apple SVP of Marketing Phil Schiller took the stand again today in the Samsung Patent Trial v2. Schiller was grilled on a number of emails Samsung came up with in discovery that painted Apple as paranoid about the rise of Android and Samsung's Galaxy line in particular.