ProjectManagement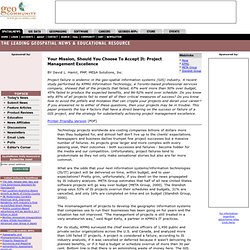 Technology projects worldwide are costing companies billions of dollars more than they budgeted for, and almost half don't live up to the clients' expectations.
Your Mission, Should You Choose To Accept It: Project Management Excellence - by David Hamil, MESA Solutions
Program management: Different from project management
Many enterprise IT organizations are tackling large, complex efforts that combine the delivery of software elements, new and changed business models, and overall changes to organizational structure and capabilities. Typically these efforts involve several parallel projects, and managers are finding that "traditional" project management approaches fall short for such undertakings.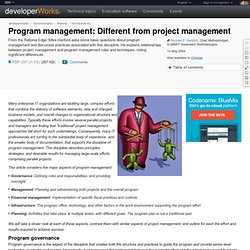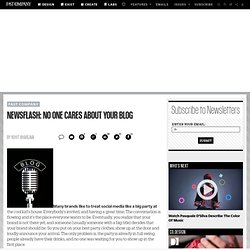 Newsflash: No One Cares About Your Blog | Influential Marketing
Many brands like to treat social media like a big party at the cool kid's house. Everybody's invited, and having a great time. The conversation is flowing and it's the place everyone wants to be.