Scripting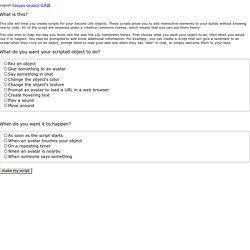 english français deutsch 日本語 What is this? This site will help you create scripts for your Second Life objects.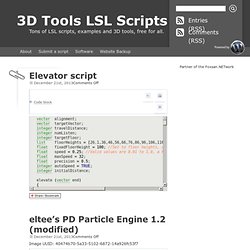 Hi y'all! I've implemented that Live Chat widget on the right side of your screen, but it seems to be a bit flawed because as soon as you click a link to an article, your nick changes and leave the conversation.
This is going to be a long one.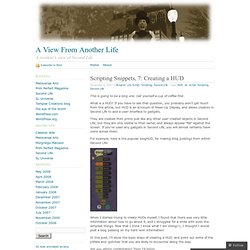 Scripting Snippets, 7: Creating a HUD « A View From Another Life
really really heavily commented vehicle script
i decided to make a flying car a bit back, but even with a few sample scripts i couldnt figure out how to make it fly like i wanted it to. mostly because i didnt know what i was doing or what all the functions wee supposed to be doing. so i started from scratch and wrote a new script with descriptions of what each function does and what that means. i hope this helps anyone else working on vehicles.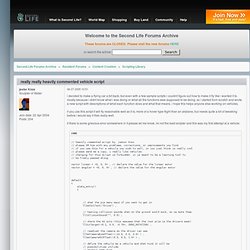 really really heavily commented vehicle script