Scripting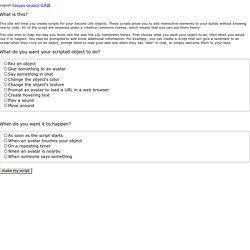 english français deutsch 日本語 What is this? This site will help you create scripts for your Second Life objects.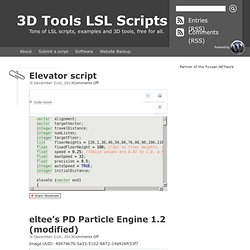 Image UUID: 40474b70-5a33-5102-6872-14a926fc53f7
This is going to be a long one.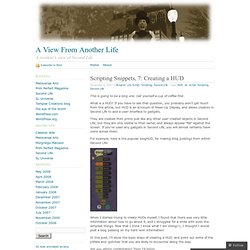 Scripting Snippets, 7: Creating a HUD « A View From Another Life
really really heavily commented vehicle script
i decided to make a flying car a bit back, but even with a few sample scripts i couldnt figure out how to make it fly like i wanted it to. mostly because i didnt know what i was doing or what all the functions wee supposed to be doing. so i started from scratch and wrote a new script with descriptions of what each function does and what that means. i hope this helps anyone else working on vehicles.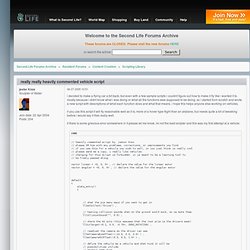 really really heavily commented vehicle script