CSS
Coda Clips: HTML. Fully Loaded Form.
Learn CSS Layout. CSS3 support in Internet Explorer 6, 7, and 8. What is it?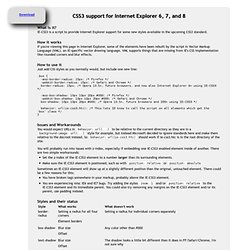 IE-CSS3 is a script to provide Internet Explorer support for some new styles available in the upcoming CSS3 standard. How it works. 39 Box Shadows. Viewport Sized Typography. CSS3 has some new values for sizing things relative to the current viewport size: vw, vh, and vmin.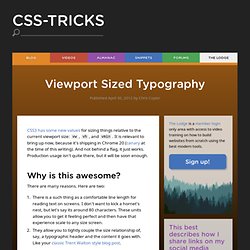 It is relevant to bring up now, because it's shipping in Chrome 20 (canary at the time of this writing). And not behind a flag, it just works. CSS3 Loading Animation Loop. Hi folks, this time we're going to see and create three CSS3 animation loop, can be used in many fields, such as preloader for images with jQuery.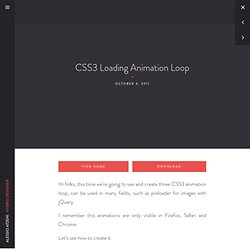 I remember this animations are only visible in Firefox, Safari and Chrome. Let's see how to create it. First Example CSS3 Loading Animation Loop. Blueprint: A CSS Framework | Spend your time innovating, not replicating. CSS HTML tools. HTML / CSS. Open Source Software Scripts CMS PHP ASP NET PERL CGI JAVA JAVASCRIPT. CSS3.0 Maker | CSS3.0 Generator | CSS 3.0 Generator | css3 generator.
---