iPads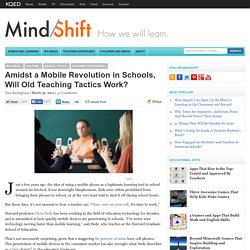 Big Ideas Culture Digital Tools Teaching Strategies Getty Just a few years ago, the idea of using a mobile phone as a legitimate learning tool in school seemed far-fetched, if not downright blasphemous.
Amidst a Mobile Revolution in Schools, Will Old Teaching Tactics Work?
Languages You can use Time Machine or any other backup strategy to back up and restore Apple Configurator data including device configurations, users, apps, documents, iOS versions, and VPP redemption codes. Note: If you use third-party backup software, make sure that the directory ~/Library/Containers/ is not excluded from the backup.
Configurator: Backing up and restoring data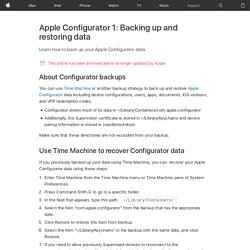 Configurator: Preserving user-installed apps when updating settings on an assigned device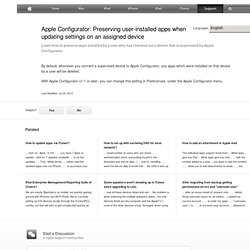 Languages Learn how to preserve apps installed by a user who has checked out a device that is supervised by Apple Configurator. By default, whenever you connect a supervised device to Apple Configurator, any apps which were installed on that device by a user will be deleted. With Apple Configurator v1.1 or later, you can change this setting in Preferences, under the Apple Configurator menu. Last Modified: Jul 24, 2012 One Moment Please
iModel iPad Lessons with Number Line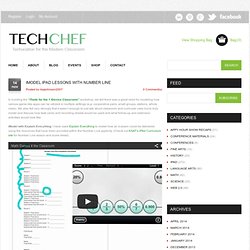 In building the "iTools for the 1 iDevice Classroom" workshop, we felt there was a great need for modeling how various game-like apps can be utilized in multiple settings (e.g. cooperative pairs, small groups, stations, whole class). We also felt very strongly that it wasn't enough to just talk about classroom and curricular uses but to truly model and discuss how task cards and recording sheets would be used and what follow-up and extension activities would look like. iModel with Explain Everything: I have used Explain Everything to model how an iLesson could be delivered using the resources that have been provided within the Number Line apptivity.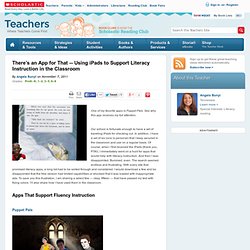 One of my favorite apps is Puppet Pals. See why this app receives my full attention. Our school is fortunate enough to have a set of traveling iPads for checking out.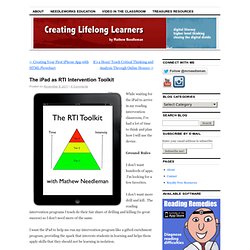 While waiting for the iPad to arrive in my reading intervention classroom, I've had a lot of time to think and plan how I will use the device. Ground Rules I don't want hundreds of apps.
4 Steps for an Effective iPad ProgramHow to Train Your Staff for Long-Term Success Tuesday, April 29th • 11 a.m. CST The best administrators know that the key to any new program or initiative is comprehensive preparation and training for your staff. This interactive webinar explores the four steps district leaders can take to initiate a successful iPad program including identifying your district's purpose, building teacher investment, delivering comprehensive professional development, and managing expectations. read more & register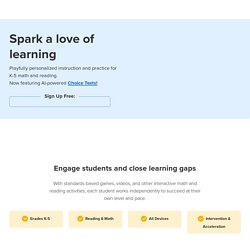 Blended App-roaches to Resumes for Students. This resource includes: Skills Employers WantTips for Writing Great ResumesTools/Apps for Building a Basic ResumeHow to Craft An About Me PageCreative Resume Examples (including Augmented, Video, and Slideshare)Tools for Building Profiles and PortfoliosVisual Resume ExamplesTools to Create Visual ResumesAnd Much, Much, MORE!!!