Academic Comm
This book has grown out of a number of converging projects and interests, some of these related to my institution, the Open University (OU), some from research and others from my online network.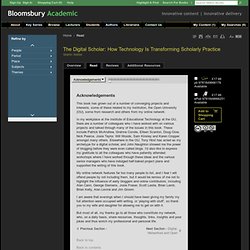 Acknowledgements : The Digital Scholar: How Technology Is Transforming Scholarly Practice : Bloomsbury Academic
Digital Scholarship | Open Educational Resources (OERs) for digital scholars
Ready to Research | Open Educational Resources (OERs) for research students
This site uses some unobtrusive cookies to store information on your computer. By continuing to browse the site you are agreeing to our use of cookies. We use cookies to store sessions in order to provide an interactive and personal experience to our website users.
International Journal of Social Media and Interactive Learning Environments (IJSMILE) - Inderscience Publishers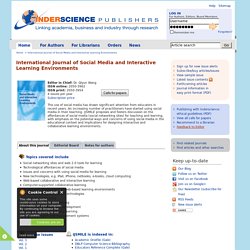 Pearson - Blue Skies — New thinking about the future of higher education
09 Mar 2012 Have you considered using Facebook at your college or instituition? Perhaps you need to find out more about using Facebook and want to see some examples or case studies of it being used today?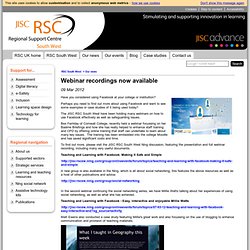 Webinar recordings now available
Curriculum Design Toolkit by Helen Barefoot on Prezi
Communities of Practice for Education | Home
General Online Guides: Spelling, Punctuation and Grammar
Additional reference material - Literacy & writing skills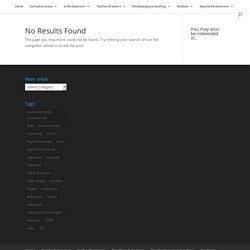 The University of Oxford and OCLC Research, in partnership with the University of North Carolina, Charlotte, are collaborating on a JISC-funded study to investigate the theory of digital residents and visitors with learners in the educational stages: Emerging (Late stage secondary school-first year undergraduate); Establishing (Second/third year undergraduate); Embedding (Postgraduates, PhD students); and Experienced (Scholars). This work will increase understanding of how learners engage with the Web and how educational services and systems can attract and sustain a possible new group of lifelong learners.
Digital Visitors and Residents [OCLC - Activities]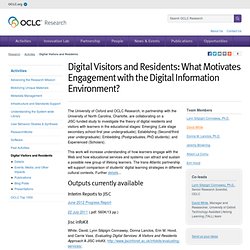 Deciphering student search behaviour - SEARCH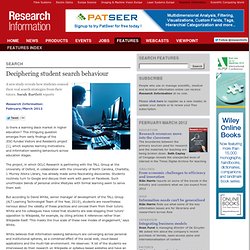 A new study reveals how students conceal their real search strategies from their tutors.
HE Oaklands Academic Community