Art
Photography Techniques - Outdoor Photography How Tos
While the Navy doesn't teach photography anymore, these textbooks from the 90s provide an interesting window into the past There was a time when the Navy would train photographers, journalists, lithographers, and draughtsmen. Since 2006, those roles have all been combined, and all the armed forces train their communication teams from a single school, but before that there were generations of servicemen who trained as Photographers' Mates, and these are the textbooks they used.
How-To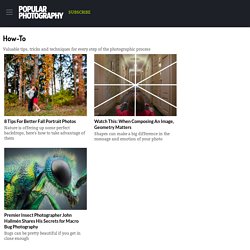 Acrylic Painting Techniques & Tutorials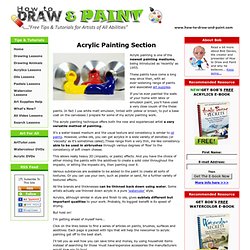 Click below to see acrylic painting tips from other visitors... Cut price Acryilic Impasto Medium Only reccomended for expermenting with as I've no idea about the long term stability of the following. Been expermenting with using decorating acrylic-based …... Acrylic paint storage. Acrylics will "keep" in medicine (pills, tablets) organizers that are easily available at pharmacies.
Acrylic Paint, Acrylic Color, Professional Acrylic Paints - Liquitex
With four different viscosities of professional acrylic paints, two ranges of economical student acrylics and a variety of specialty paints to help you achieve any number of special effects, Liquitex acrylic paints allow you to expand your creativity without limits. Our Heavy Body, Soft Body, ink! and Super Heavy Body professional ranges provide artists with a unique set of properties and possibilities. With a wide spectrum of colors and textures ranging from the superbly viscous to the extremely fluid, our acrylic paints are suitable for a range of traditional and experimental painting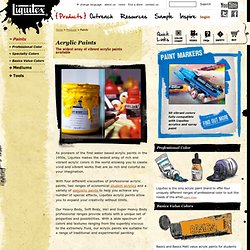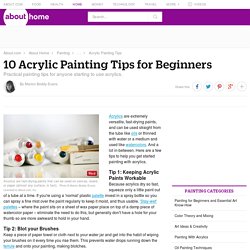 10 Acrylic Painting Tips for Beginners
Acrylics are extremely versatile, fast-drying paints, and can be used straight from the tube like oils or thinned with water or a medium and used like watercolors . And a lot in-between. Here are a few tips to help you get started painting with acrylics. Tip 1: Keeping Acrylic Paints Workable Because acrylics dry so fast, squeeze only a little paint out of a tube at a time.
Acrylic Painting
Amazing Pictures of Nature
Beautiful Pictures of Nature: Beautiful nature pictures.
Sometimes when you look at a blank page, your mind goes blank too. You want to draw or paint, but what? Here are six sources of inspiration to get you started drawing, painting, or even scrapbooking. Once you get started, you'll find that one idea leads to another.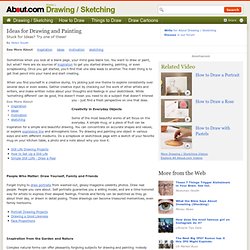 Drawing and Painting Ideas and Inspiration
Unusual Russian Illustrations
'Secret garden' Wrest Park reopens after restoration | Culture
The Italian gardens at Wrest Park, Bedfordshire. Photograph: Dan Kitwood/Getty Images One of the UK's finest and least known gardens will on Tuesday be unveiled in newly restored glory after decades hidden away from the general public's gaze. The 90 acres of Wrest Park in Bedfordshire are unarguably magnificent, probably Britain's largest "secret garden", with surprises around every wooded corner. Although it is a nationally important garden its existence has remained virtually unknown.