About the Novel
Ali Smith: Style vs content? Novelists should approach their art with an eye to what the story asks. Point 1: "What's it all about?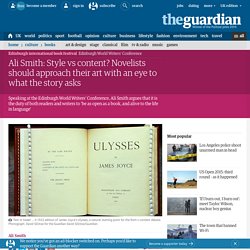 " v "What's it all – a bout? " Fight! Fight! The Art of the Sequel. Delayed Gratification | The UK's Quarterly Almanac | PLOT LINES. Today's Most Popular Study Guides. The American Novel Since 1945 — Open Yale Courses. Professor Amy Hungerford, Professor of English Description In "The American Novel Since 1945" students will study a wide range of works from 1945 to the present.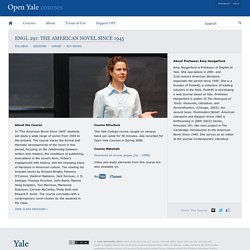 Fiction's unsolved mysteries. But what was the crime?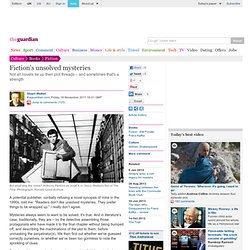 Anthony Perkins as Josef K in Orson Welles's film of The Trial. Photograph: Ronald Grant Archive A potential publisher, cordially refusing a novel synopsis of mine in the 1990s, told me: "Readers don't like unsolved mysteries. They prefer things to be wrapped up. " I really don't agree.
---