Galleries
Foster White Gallery, Seattle, Pacific Northwest, Art
A Gallery Fine Art, El Paseo Art Galleries | Palm Desert California
Sophistication, impeccable taste, knowledge and understanding best describe A Gallery Fine Art, whose vast collection of contemporary paintings, sculpture, functional art, jewelry and glass art has served collectors for over a decade. With an educated eye, the gallery has placed established and emerging artists in memorable exhibitions that continue to add to the gallery's reputation as one of the finest in the area. Aware that glass art is a phenomenon that crosses all borders worldwide, A Gallery is placing the spotlight on their growing collection.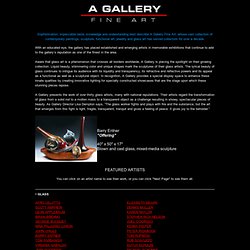 Thousands of works of art is just the start. See why Artful Home is the source for today's finest artwork. Request a free catalog today. Wear an original! Discover apparel designed by artists and made in the USA.
Artful Home: Art Glass, Modern Furniture, Art Jewelry, & Fine Gi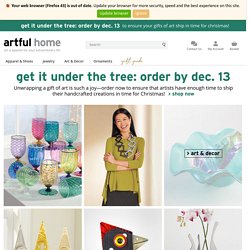 Image: © Sylvia Moss "Evening Concerto" Oil/Mixed Media Canvas, 48" x 48" "Solstice" Oil/Mixed Media Canvas, 48" x 40"
Hunter Kirkland Contemporary - Sylvia Moss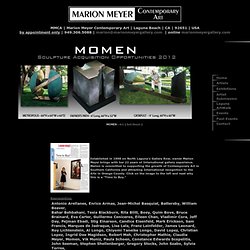 Marion Meyer Gallery :: Art Gallery Laguna Beach
Antonio Arellanes, Enrico Armas, Jean-Michel Basquiat, Battersby, William Beaver, Bahar Behbahani, Tesia Blackburn, Rita Blitt, Boey, Quim Bove, Bruce Brainard, Eva Carter, Guillermo Ceniceros, Eileen Chan, Vladimir Cora, Jeff Day, Pejman Ebadi, Stig Einarson, Candice Eisenfeld, Mark Erickson, Sam Francis, Marques de Jadraque, Lisa Lala, Franz Leinfelder, James Leonard, Roy Lichtenstein, Al Longo, Chiyomi Taneike Longo, David Lopez, Christian Lopez, Ingrid Dee Magidson, Robert Mah, Christopher Mathie, Claudia Meyer, Momen, Vik Muniz, Paula Schoen, Constance Edwards Scopelitis, John Seeman, Stephen Shellenberger, Gregory Stocks, John Szabo, Sylvia Torres, Kirk Vaughn-Robinson, Andy Warhol.
Micaela - S.F.
Products:Plumber
Seattle Glassblowing Studio
AIR studioworks: Ellen Koment and Mario Quilles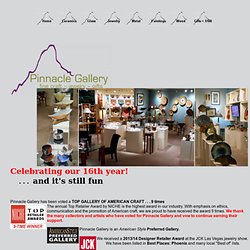 Pinnacle Gallery: Fine American Crafts & Art
Celebrating our 16th year! . . . and it's still fun Pinnacle Gallery has been voted a TOP GALLERY OF AMERICAN CRAFT . . . 9 times The annual Top Retailer Award by NICHE is the highest award in our industry.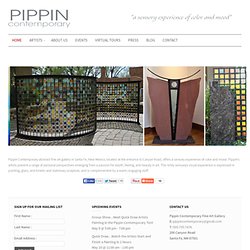 Aleta Pippin Greg Reiche Cody Hooper Suzanne Wallace Mears Tony Griffith Stephanie Shank Troy Pillow Stephanie Paige Sandra Duran Wilson Jim LaPaso Eva Carter Julie Lazarus Pippin Contemporary abstract fine art gallery in Santa Fe, New Mexico, located at the entrance to Canyon Road, offers a sensory experience of color and mood.
Index of articles about Pippin Contemporary abstract art gallery and its artists